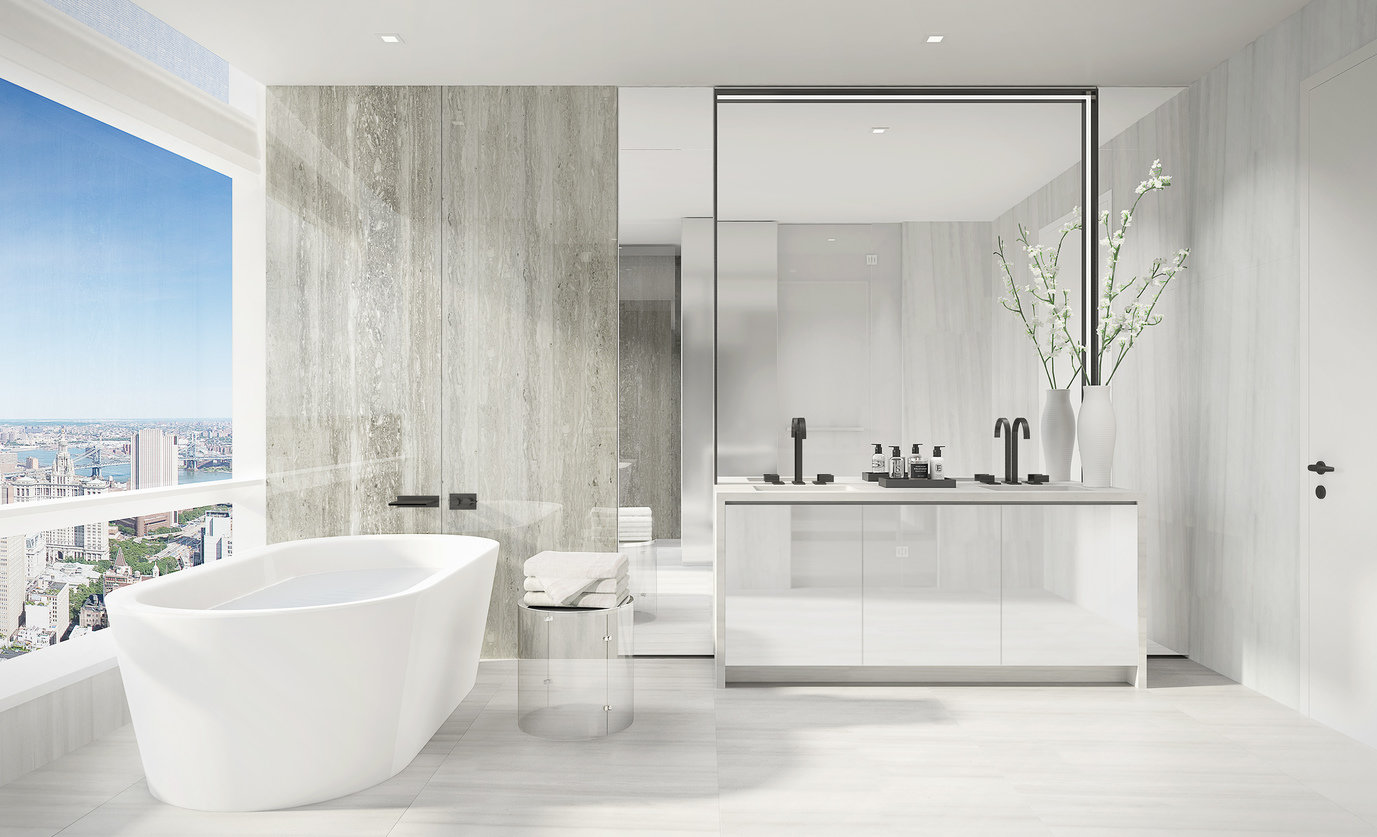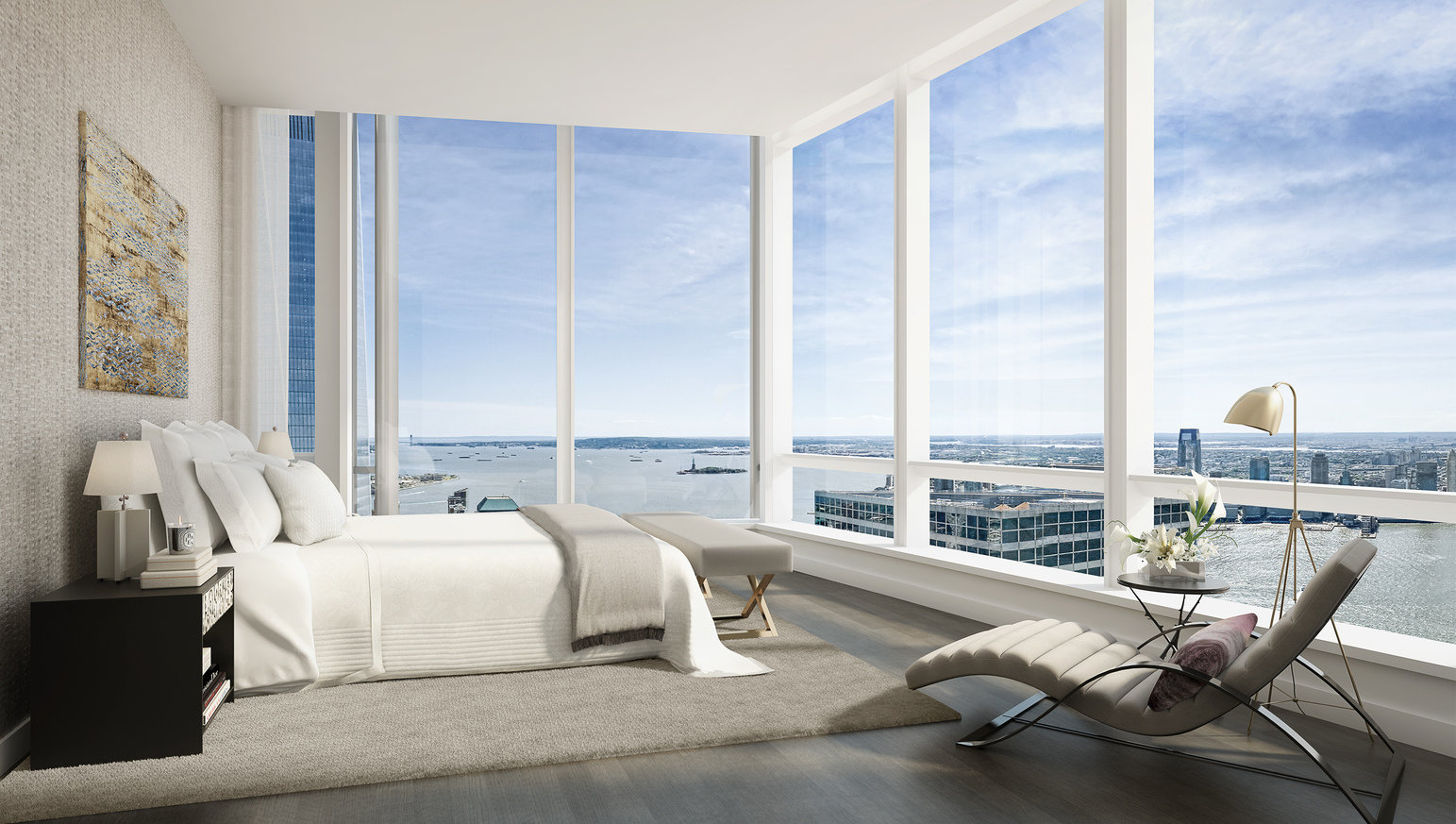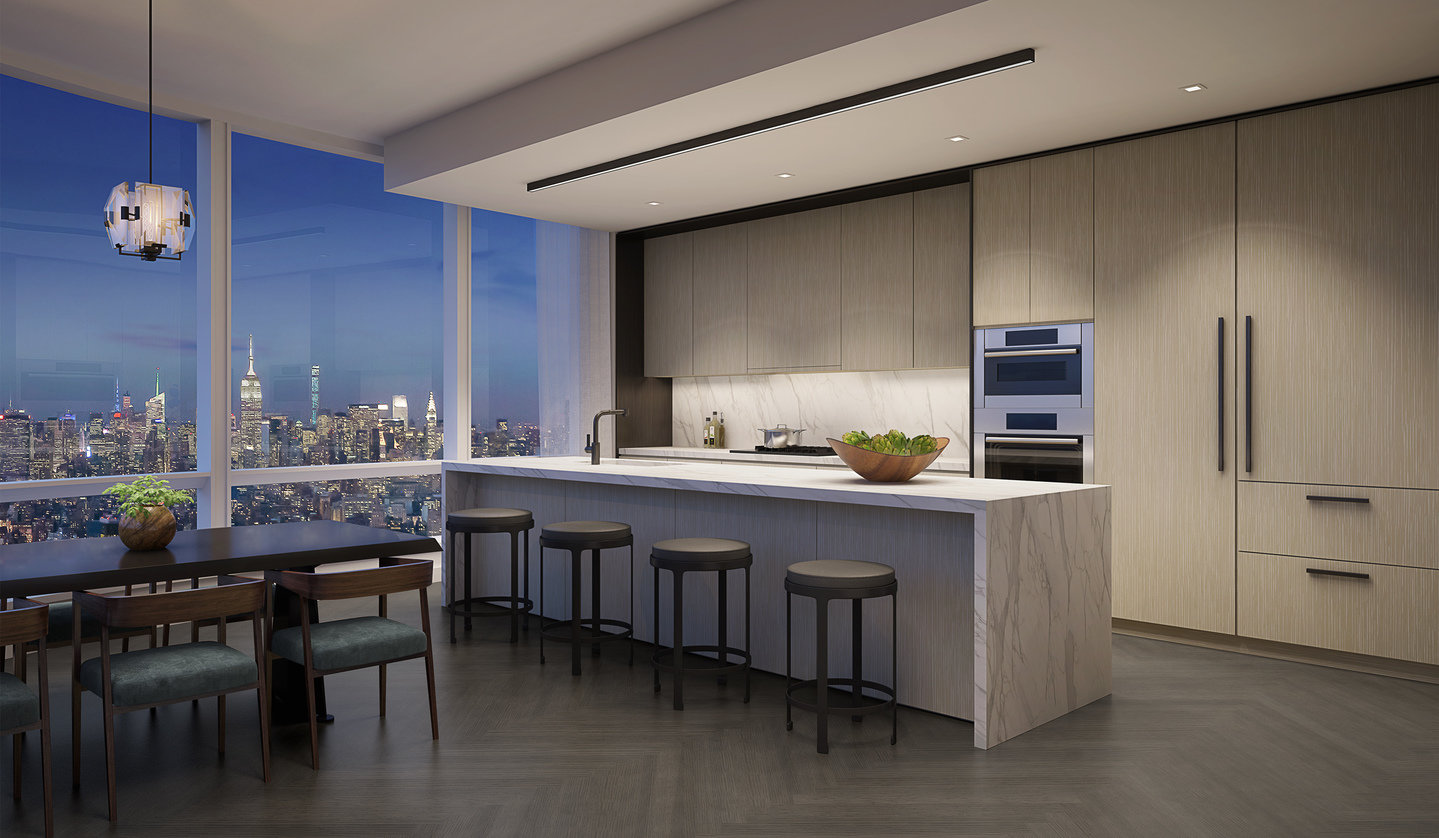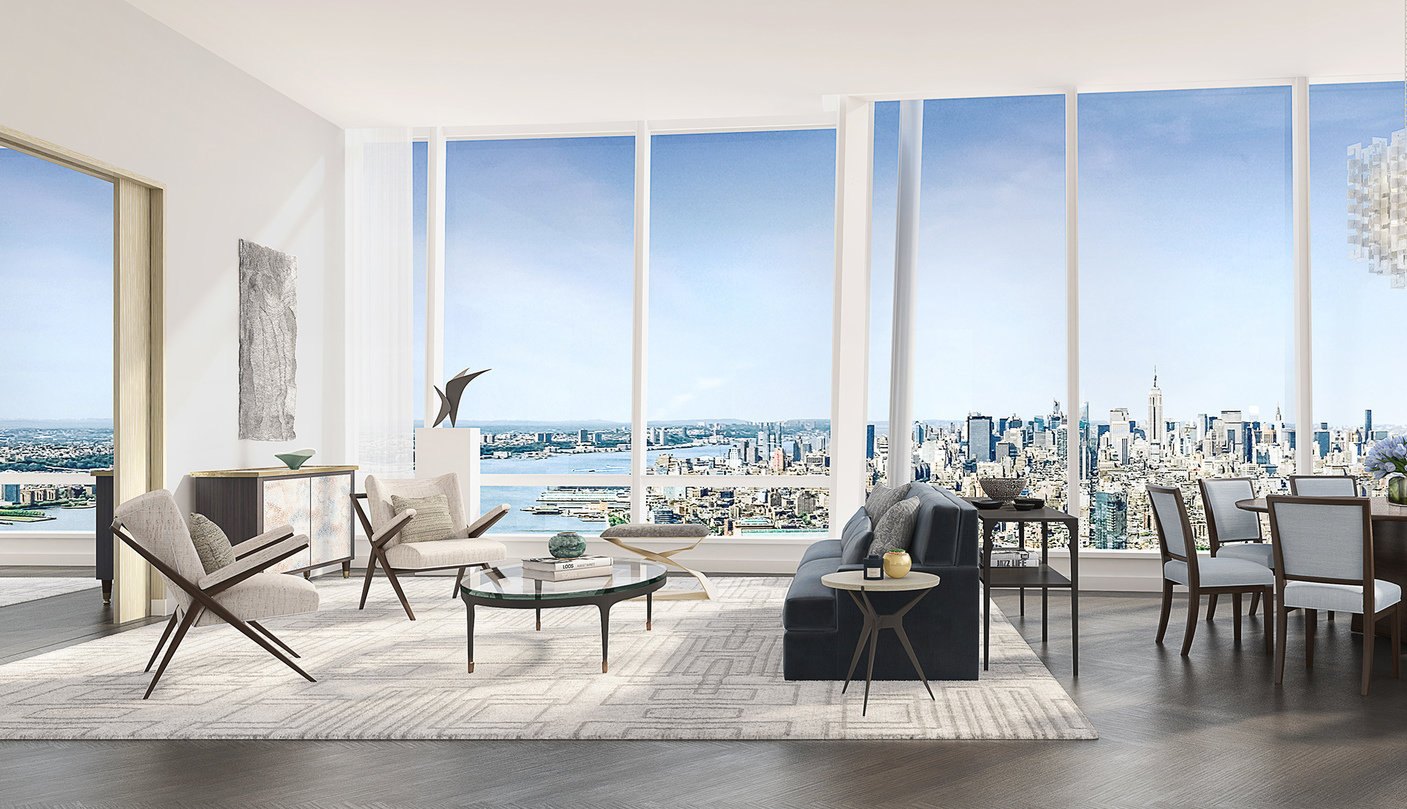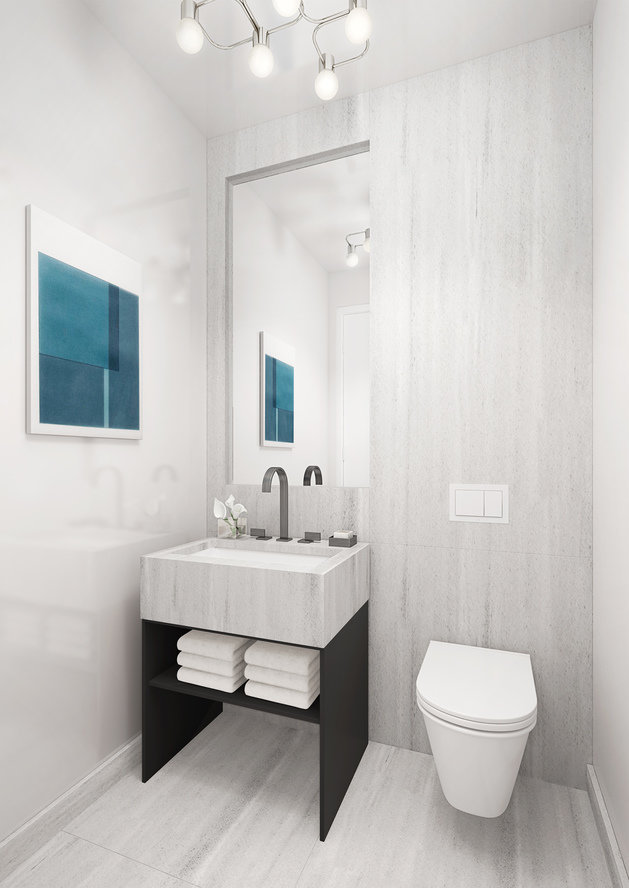 111 MURRAY STREET IS A 64-STORY GLASS TOWER DESIGNED BY KOHN PEDERSON FOX, LOCATED IN THE HEART OF MANHATTAN'S TRIBECA NEIGHBORHOOD. MR WAS SELECTED BY FISHER BROTHERS AND WITKOFF TO DESIGN THE INTERIORS FOR THE 157 RESIDENCES WITHIN, JOINING THE TEAM WHICH INCLUDED DAVID ROCKWELL (LOBBY AND AMENITY SPACES) AND EDMUND HOLLANDER (EXTERIOR LANDSCAPES).
THE INTERIORS AT 111 MURRAY STREET ARE A CONTEMPORARY TAKE ON CLASSIC NEW YORK. DRAWING INSPIRATION FROM THE BUILDING'S FORWARD-THINKING ARCHITECTURE AND THE NEIGHBORHOOD'S RICH HERITAGE, THE DESIGN MAKES FOR A LUXURIOUS AND URBANE RESIDENTIAL EXPERIENCE. THE LIVING SPACES' OPEN, MODERN LAYOUTS FOCUS ATTENTION OUTWARD THROUGH THE CURVED GLASS FAÇADE TOWARD THE INCREDIBLE VIEWS OF THE CITY. CEILING HEIGHTS RANGING FROM 10'-6" TO 15'-4" ADD TO THE DRAMATIC SENSE OF OPULENCE. TRADITIONAL ELEMENTS SUCH AS HERRINGBONE-PATTERNED OAK FLOORS, WITH PROPORTIONS ALTERED FOR A FRESHER TAKE, WERE CAREFULLY RETHOUGHT TO MAKE A SEAMLESS CONNECTION TO THE BUILDING'S SLEEK ARCHITECTURE. BLACKENED STEEL DETAILS USED FOR FRAMING CABINETRY IN THE KITCHEN AND MIRRORS IN THE PRIMARY BATHROOM, AND BLACK HARDWARE AND FIXTURES THROUGHOUT, ARE GESTURES TO THE ARCHITECTURAL LANGUAGE OF TRIBECA'S INDUSTRIAL PAST. HAND SELECTED STONES INCLUDING MARBLE IN CALACATTA BORGHINI AND SUNSET GRAY, AND TRAVERTINE AND GLASS MAKE UP THE NEUTRAL MATERIALS PALETTE.
THE KEY OBJECTIVE IN DESIGNING THE INTERIORS AT 111 MURRAY WAS TO MAKE OPTIMAL USE OF THE SPACE TO PROVIDE FUNCTIONAL DWELLINGS FOR MODERN LIVING THAT HIGHLIGHT THE EXTRAORDINARY VIEWS UNIQUE TO THIS BUILDING.
RENDERINGS: 111 MURRAY