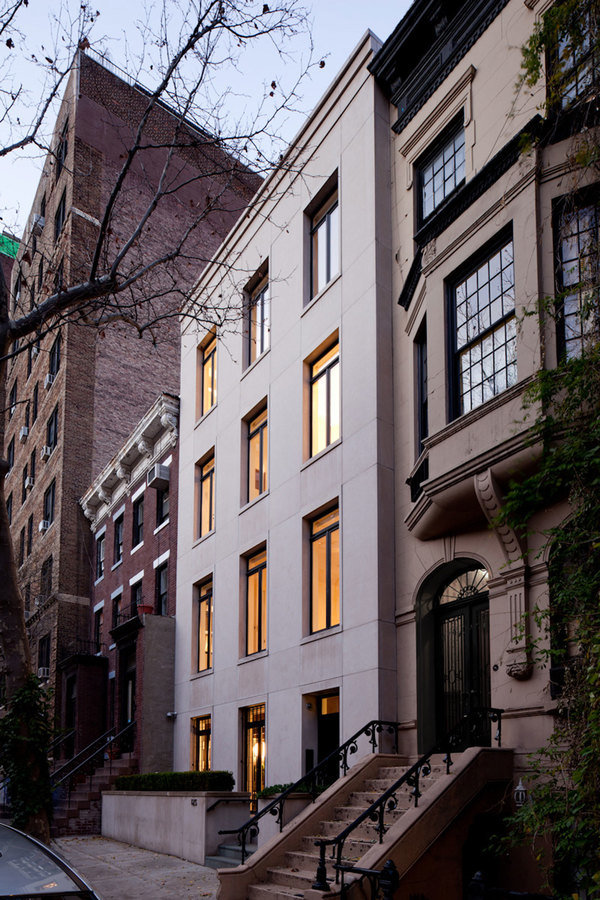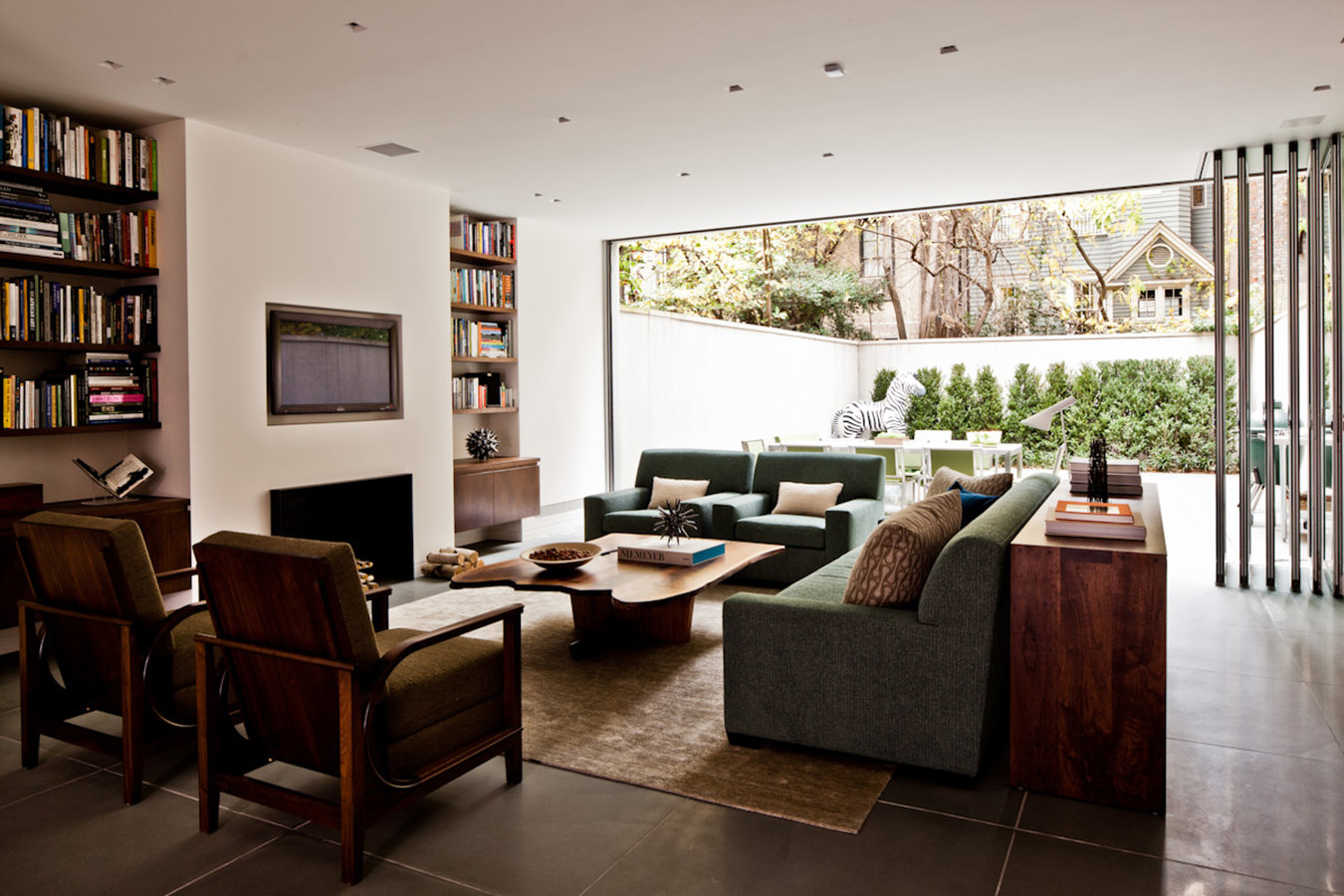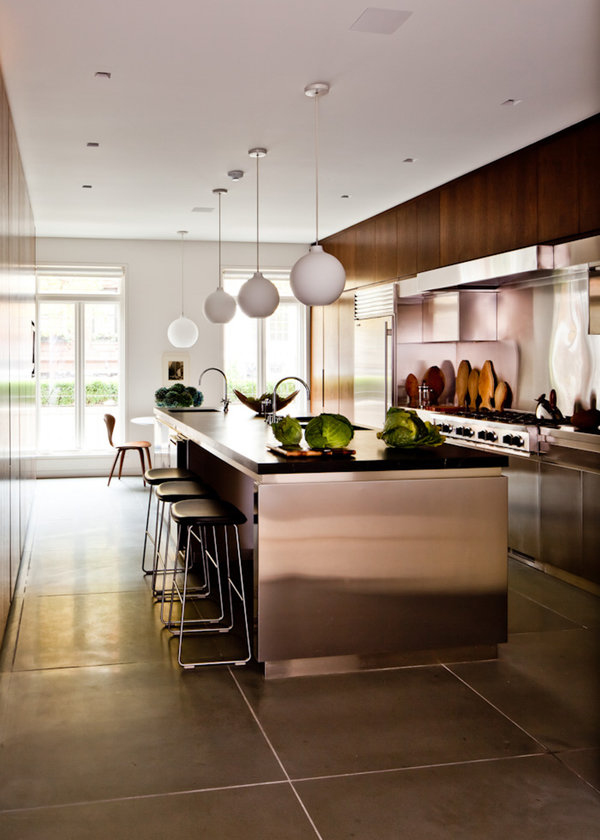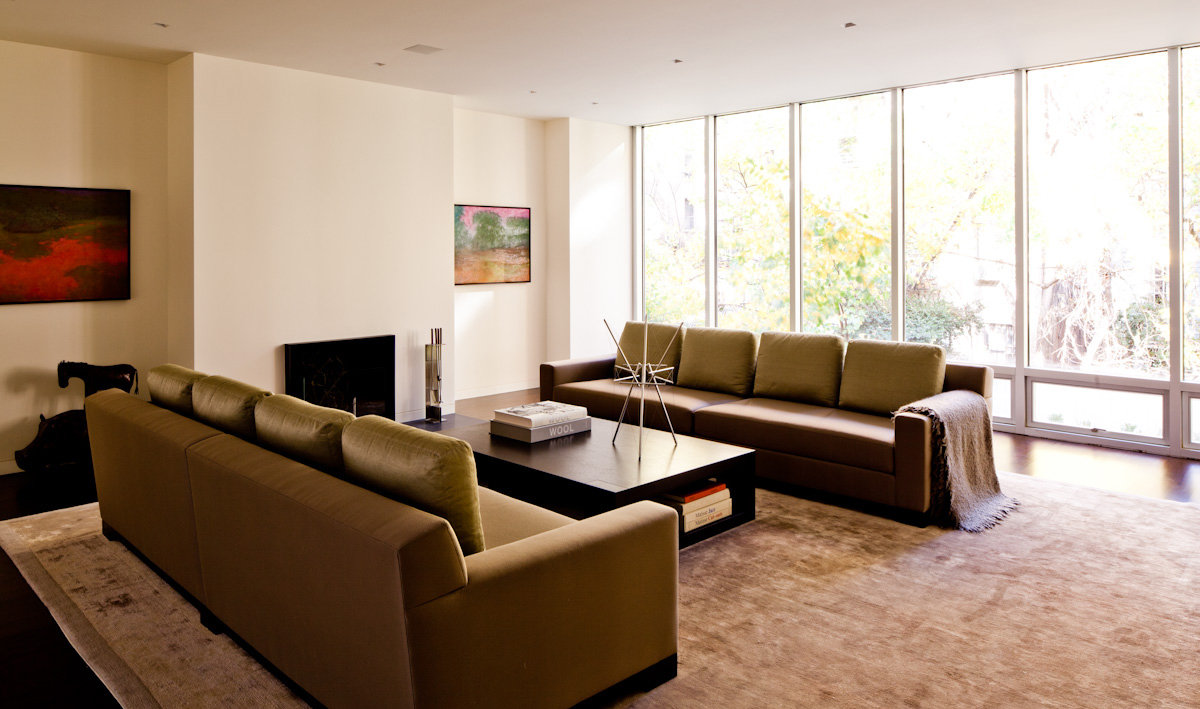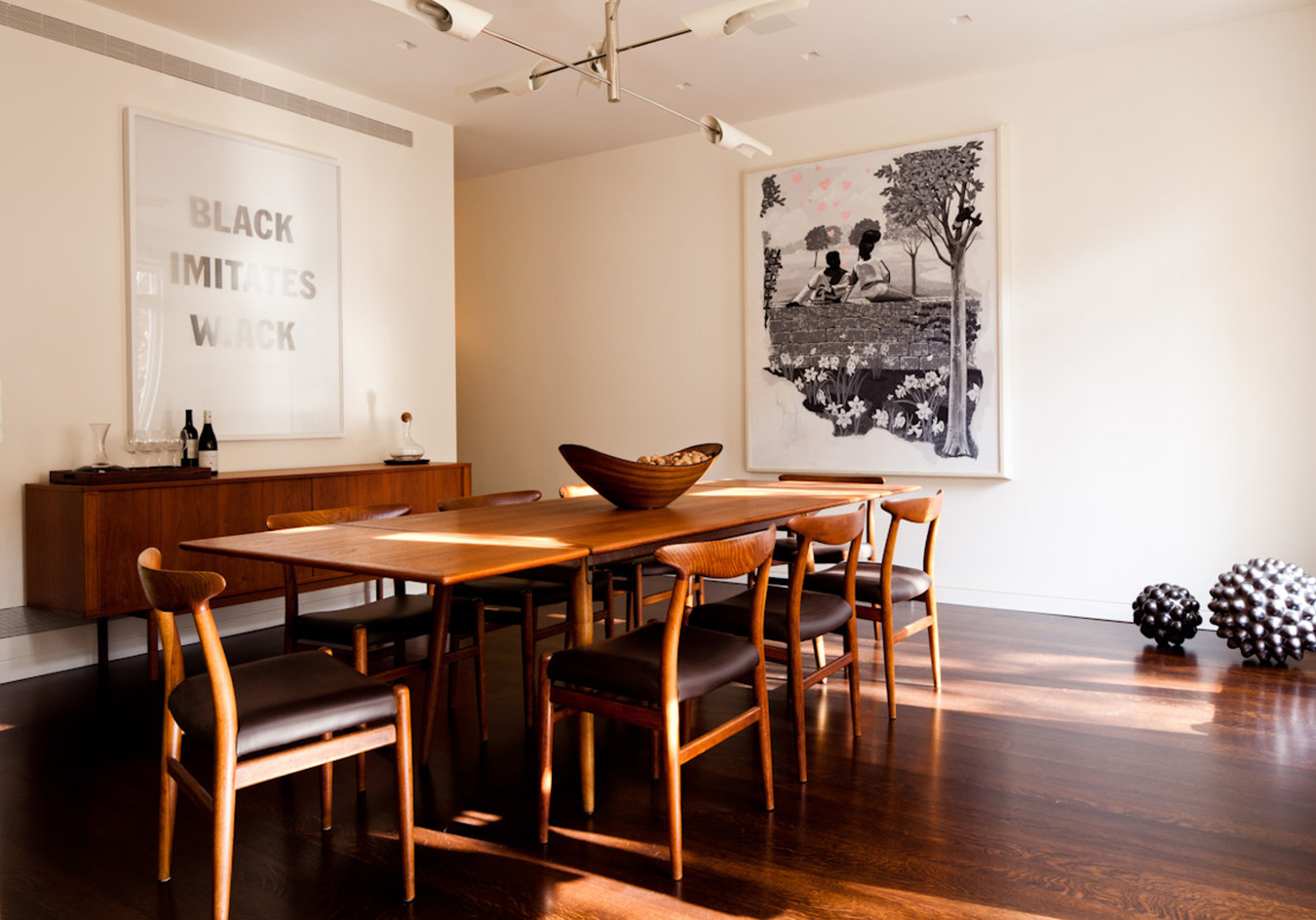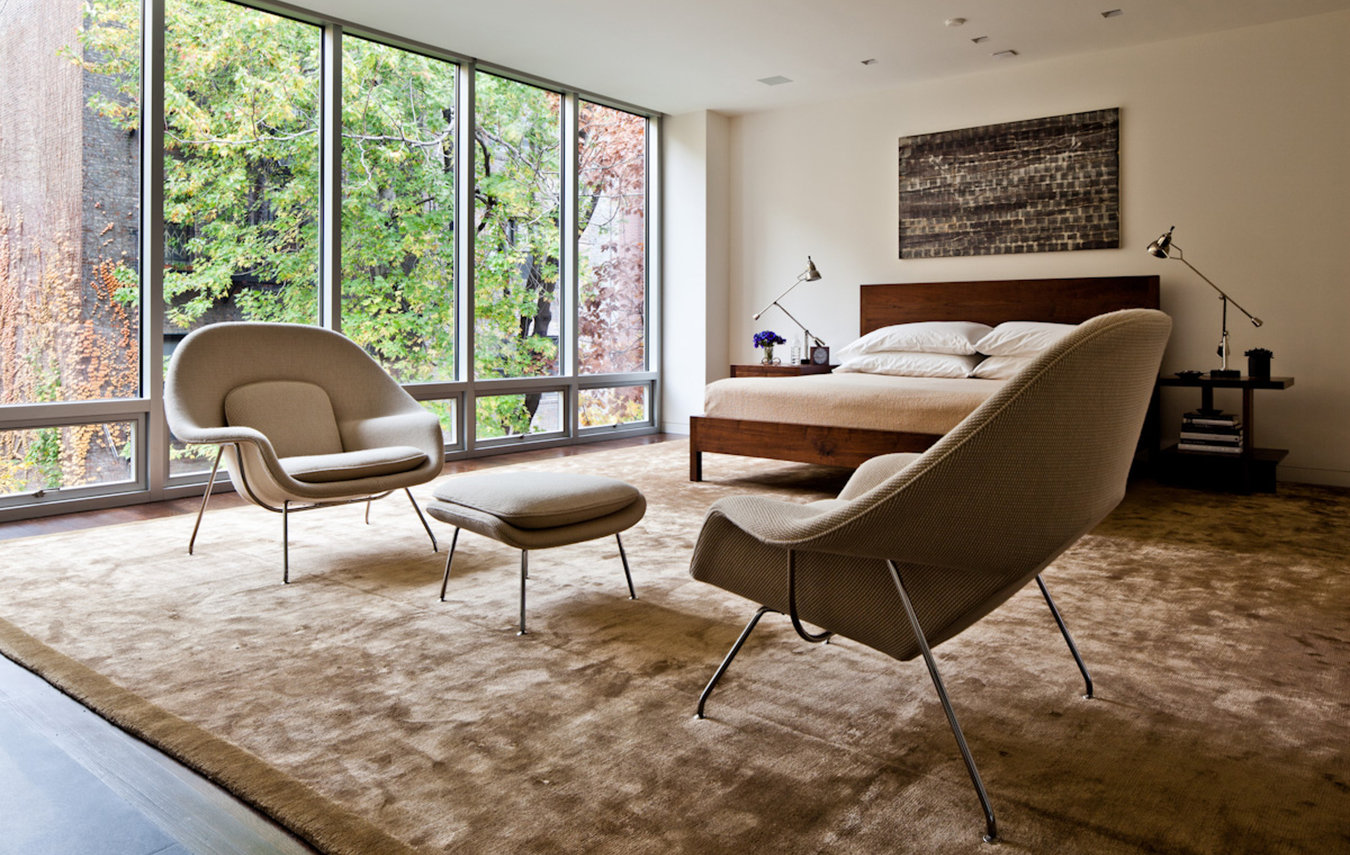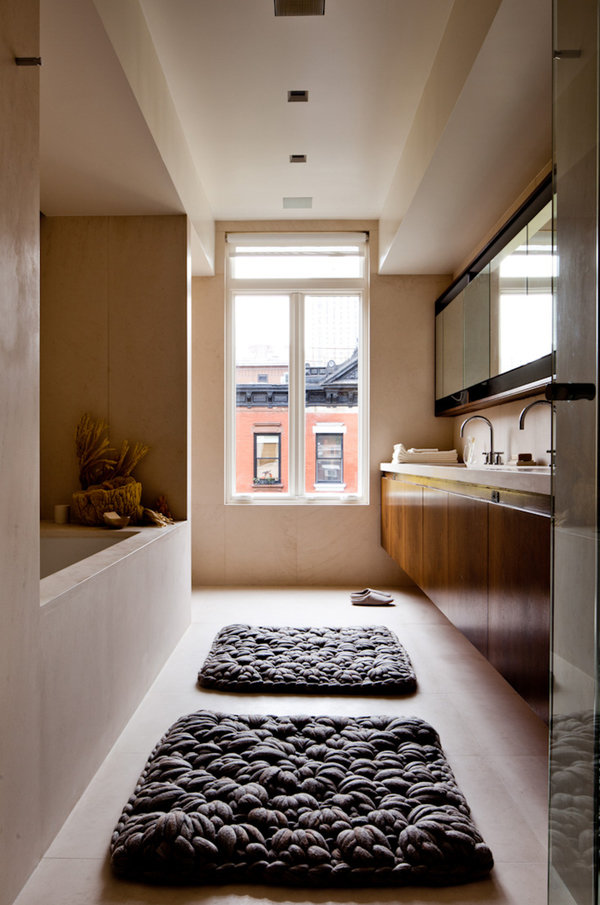 THIS PROJECT WAS A RARE OPPORTUNITY IN NEW YORK CITY: RETHINK THE CLASSIC TOWNHOUSE AND BUILD IT FROM THE GROUND UP.
AFTER PURCHASING A VACANT LOT ON THE UPPER EAST SIDE, A REPEAT CLIENT, WHO IS A SERIOUS ART COLLECTOR, ENVISIONED A COMPLETELY BESPOKE ENVIRONMENT WHERE HE COULD DISPLAY A ROTATING SELECTION OF ARTWORK AND HOST LARGE GATHERINGS. IN ADDITION, HE REQUESTED A WELL-EQUIPPED KITCHEN AND STATE-OF-THE-ART STORAGE FOR HIS EXTENSIVE WINE COLLECTION.
THE GOAL WAS TO CREATE A MODERN, URBAN HOME ON THE LOT. THE FAÇADE WAS CLAD WITH INDIANA LIMESTONE, GIVING IT A FORMAL APPEARANCE THAT ALLOWED IT TO HARMONIZE WITH ITS NEIGHBORS. IN CONTRAST, THE BACK OF THE FIVE-STORY HOUSE IS A GLASS CURTAIN WALL WHICH WAS DESIGNED TO BRING LIGHT TO THE NARROW SPACE. THE WALL BETWEEN THE FAMILY ROOM AND THE REAR YARD CAN BE COMPLETELY OPENED, ELIMINATING THE SEPARATION BETWEEN INSIDE AND OUT.
THE HOME'S VERTICAL LAYOUT WAS MAXIMIZED TO ITS FULLEST POTENTIAL. THE SECOND FLOOR CONTAINS THE FORMAL LIVING AND DINING ROOMS, WHICH ARE SEPARATED BY A TWO-STORY OPENING FROM THE FOYER OF THE FLOOR BELOW. THIS DOUBLE-HEIGHT SPACE WAS CREATED TO HANG LARGE FOCAL POINT ART. UPSTAIRS, THE PRIMARY BEDROOM FLOOR HAS A SPACIOUS BEDROOM WITH A FIREPLACE, A LARGE DRESSING ROOM, AN ELEGANT PRIMARY BATH, AND A PRIVATE STUDY WITH A DESK COMMISSIONED FROM THE ARTISAN MIRA NAKASHIMA. THE PROJECT ALSO ALLOWED FOR THE INCORPORATION OF SUBTLE GESTURES, ONE OF WHICH IS THE SHAPE OF THE WINDOW GUARDS ON THE LOWER FLOORS, WHICH WERE DESIGNED TO RESEMBLE A PERFECTLY PROPORTIONED LINE DRAWING OF THE ENTIRE FAÇADE.
PHOTOS: FRANCOIS DISCHINGER