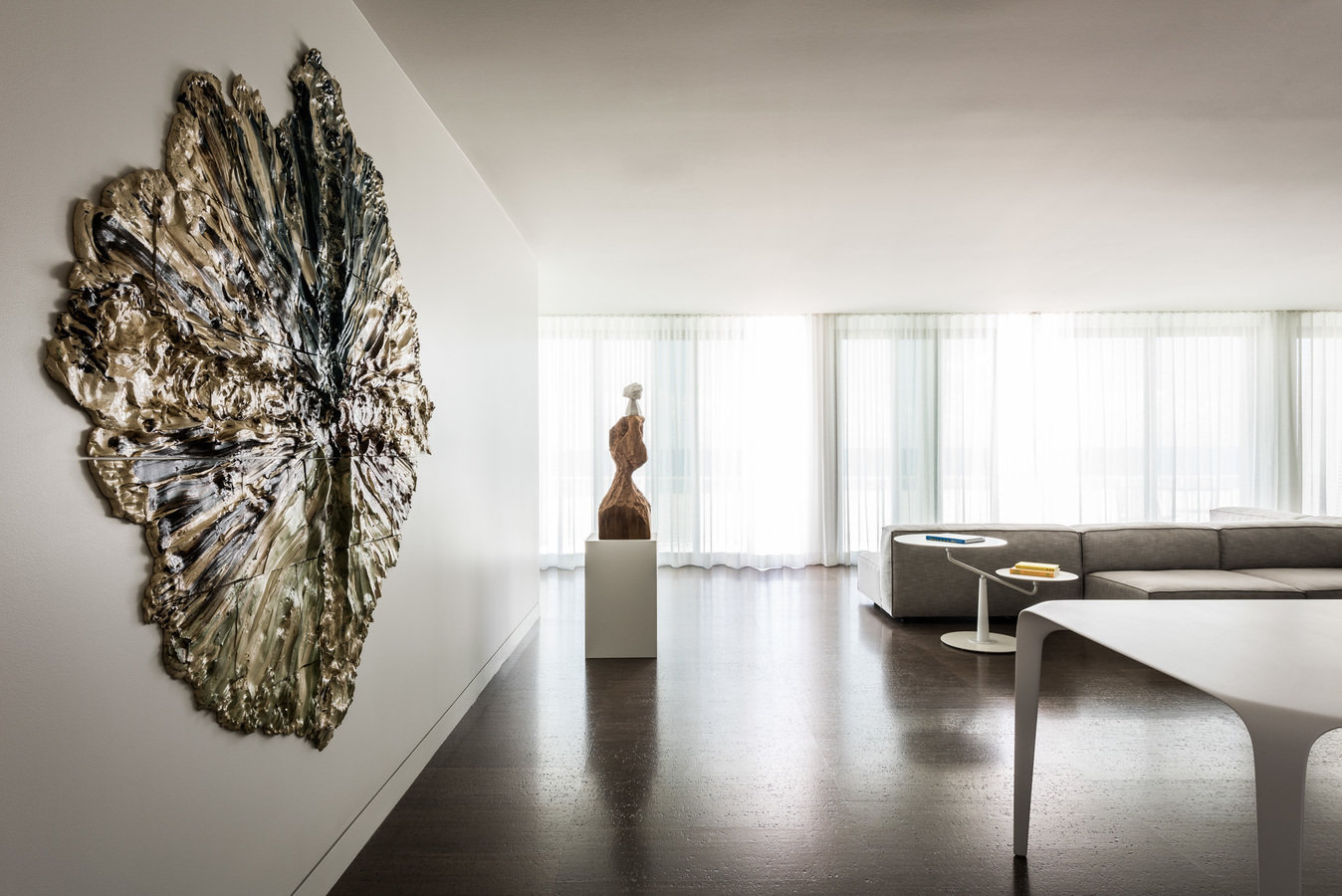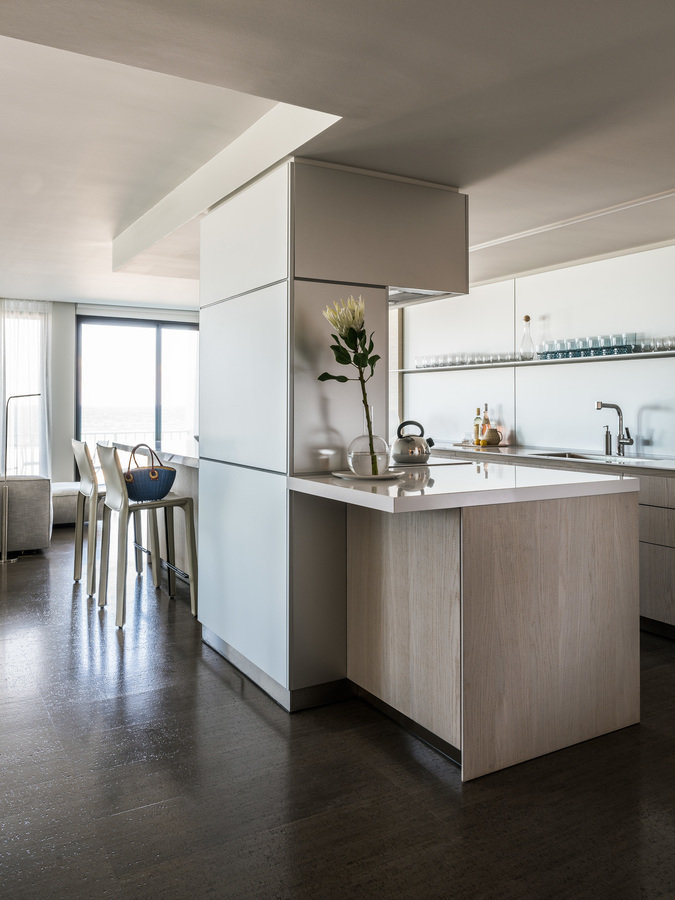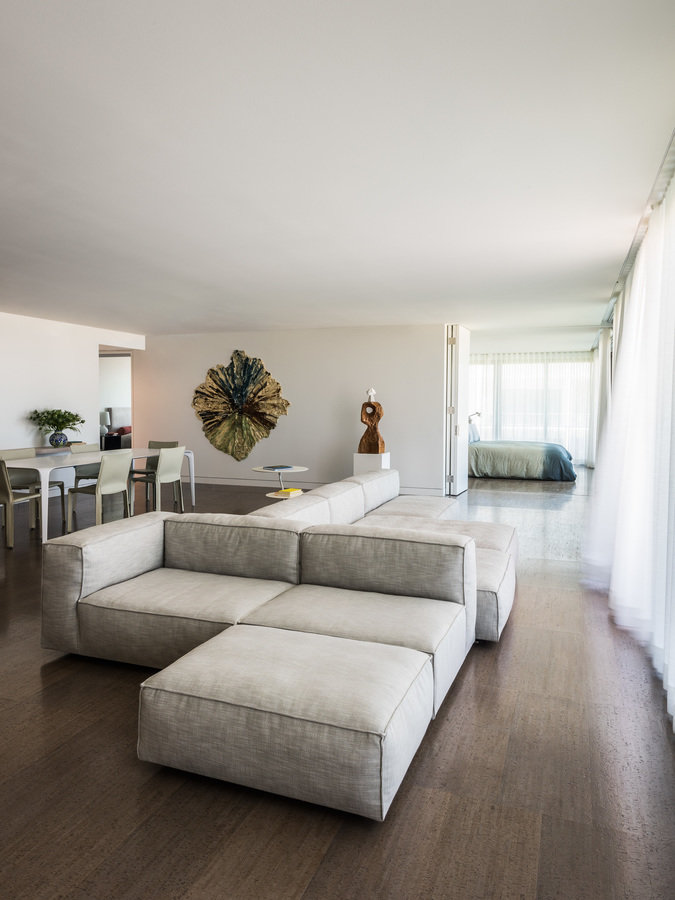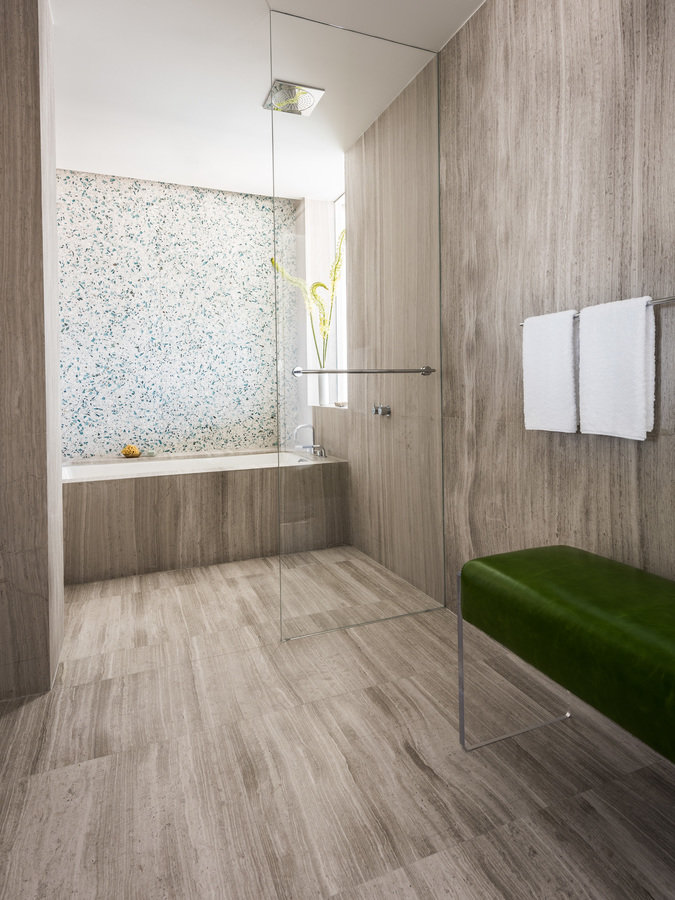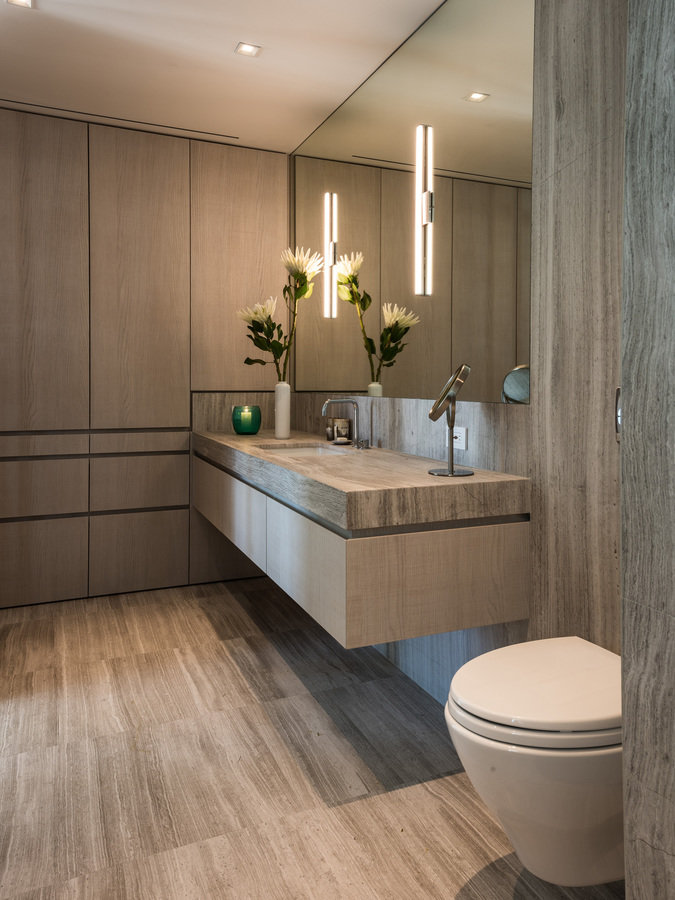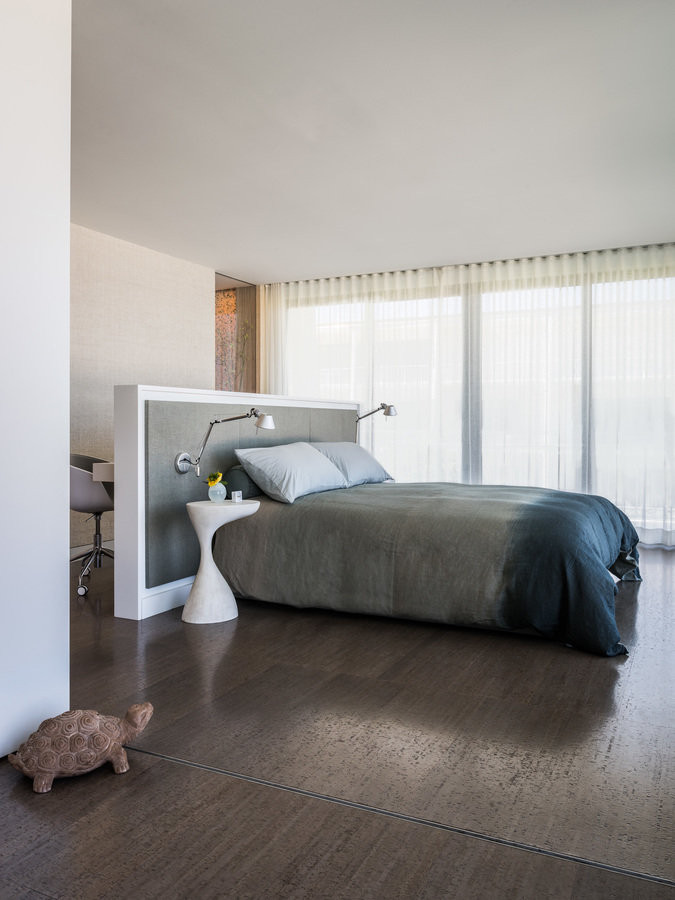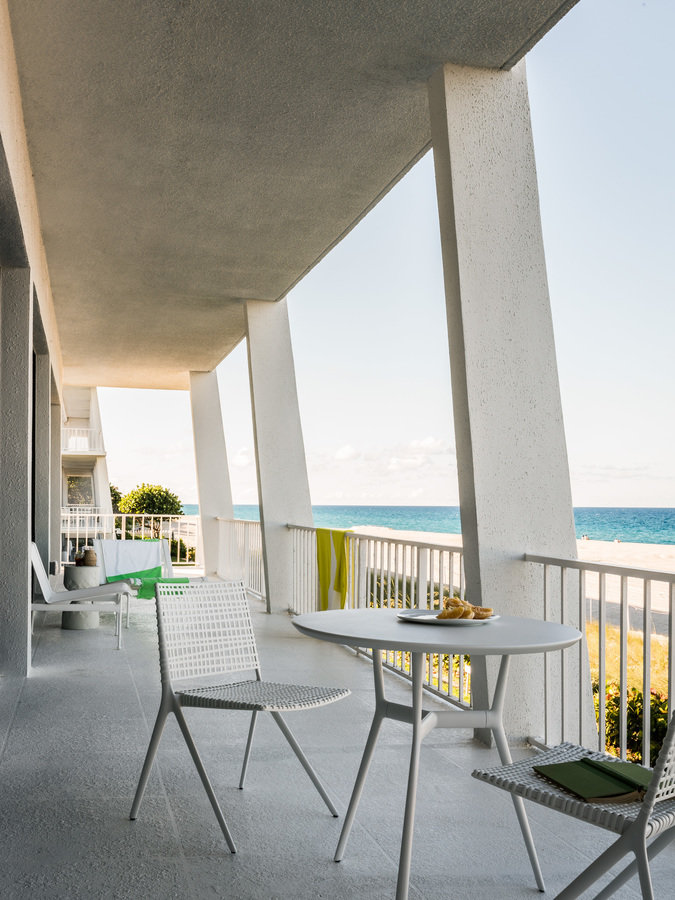 WHEN A LONGTIME CLIENT INHERITED THIS PALM BEACH APARTMENT LOCATED IN A 1970S OCEANFRONT CONDO, IT WAS IN NEED OF A SIMPLIFIED FLOORPLAN AND MODERN AMENITIES. THE EXTENSIVE RENOVATION INCLUDED THE REMOVAL OF SEVERAL WALLS IN ORDER TO CREATE A BREEZY, OPEN-PLAN LAYOUT THAT MAXIMIZED THE OCEAN VIEWS. THREE OF THE KITCHEN'S FOUR WALLS WERE ENTIRELY REMOVED, AND A FOLDING WALL WAS INSTALLED IN BETWEEN THE LIVING AREA AND THE PRIMARY BEDROOM TO ALLOW FOR OPENNESS OR PRIVACY AS DESIRED. AS A RESULT, THE OCEANFRONT VIEW IS UNOBSTRUCTED FROM THE ENTIRE WIDTH OF THE APARTMENT.
RICH MATERIALS IN A SUBDUED PALETTE ADD TO THE SENSE OF RELAXATION, WITH GALLERY-WHITE WALLS SETTING OFF GRAY CORK FLOORS IN THE LIVING ROOM AND BEDROOM, WHITE STAINED WOOD IN THE KITCHEN, AND BATHROOMS IN LIMESTONE. ALL OF THE KEY SPACES IN THE APARTMENT WERE REORIENTED TO FACE THE OCEAN. IN ADDITION, A NEW WINDOW WAS CARVED OUT IN THE PRIMARY BATHROOM TO ALLOW FOR ANOTHER VIEW OF THE WATER.
AN ART CONSULTANT, THE CLIENT PLANNED TO ACQUIRE SEVERAL NEW PIECES FOR THE SPACE, THE INSTALLATION OF WHICH BECAME A STRONG CONSIDERATION IN THE DESIGN. THREE IMPACTFUL PIECES WERE INSTALLED IN THE MAIN LIVING AREA: A LARGE, CERAMIC WALL RELIEF BY BRIE RUAIS, A WOOD AND PLASTER SCULPTURE BY DAVID AMADO, AND A PAINTING BY LOUISE FISHMAN THAT HANGS OVER THE SERVER. THE APARTMENT'S WHITE AND GRAY FURNISHINGS WERE DESIGNED TO BLEND WITH THE MINIMALIST BACKDROP WITH POPS OF COLOR THROUGHOUT.
PHOTOS: FRANCOIS DISCHINGER