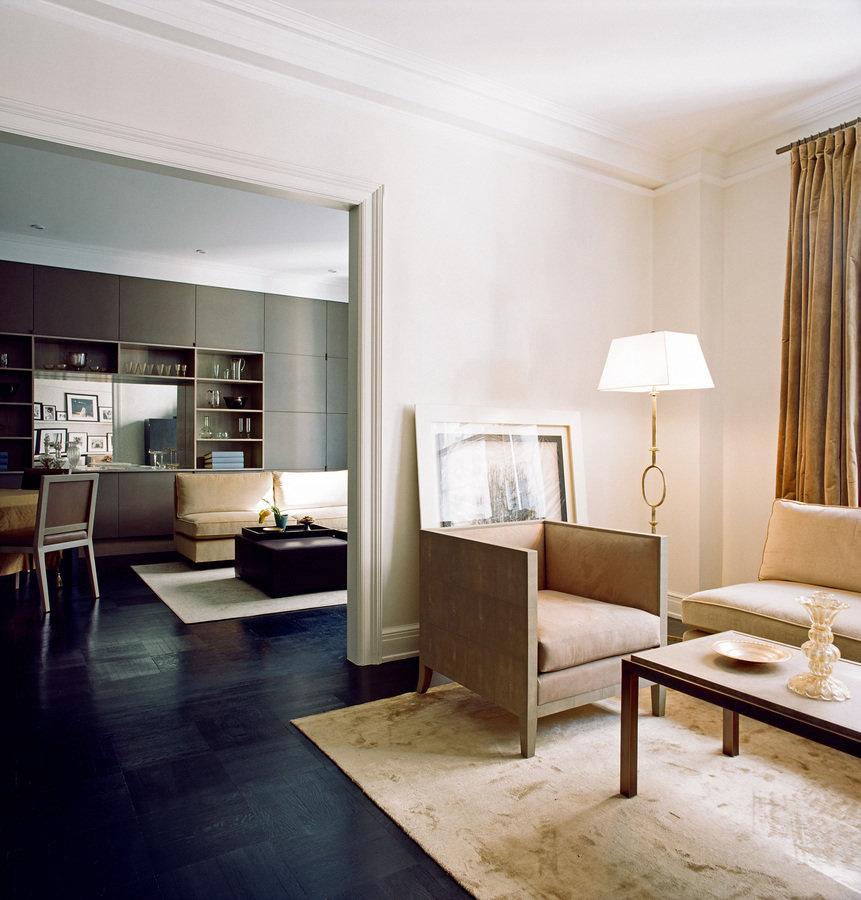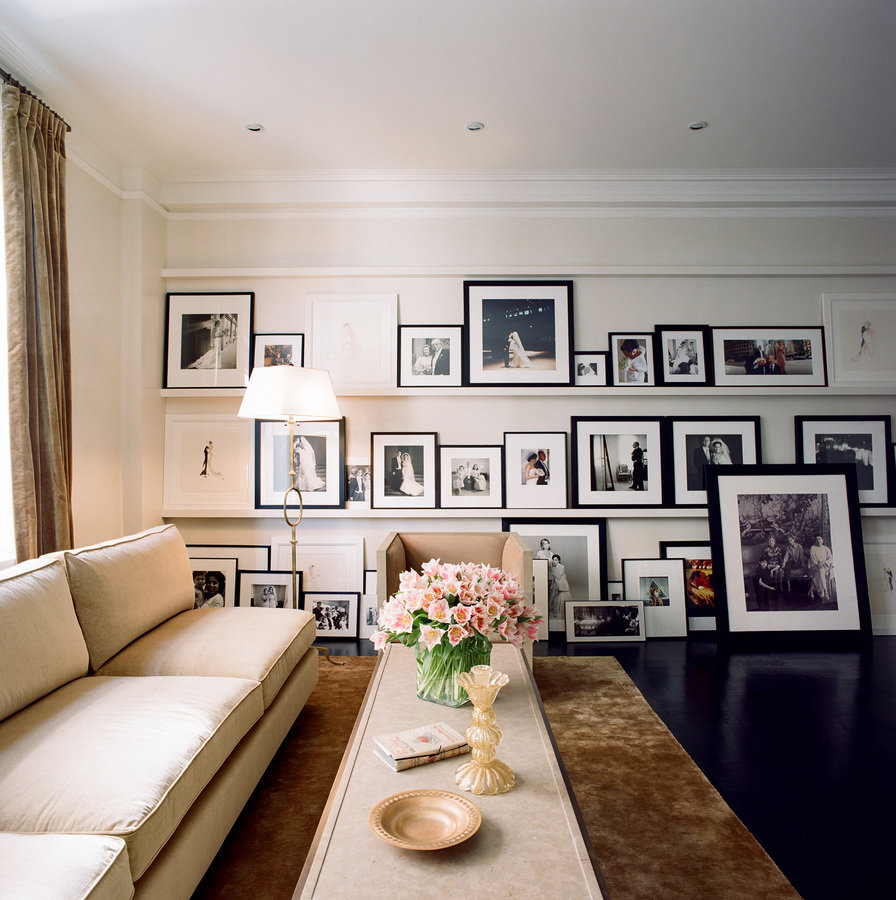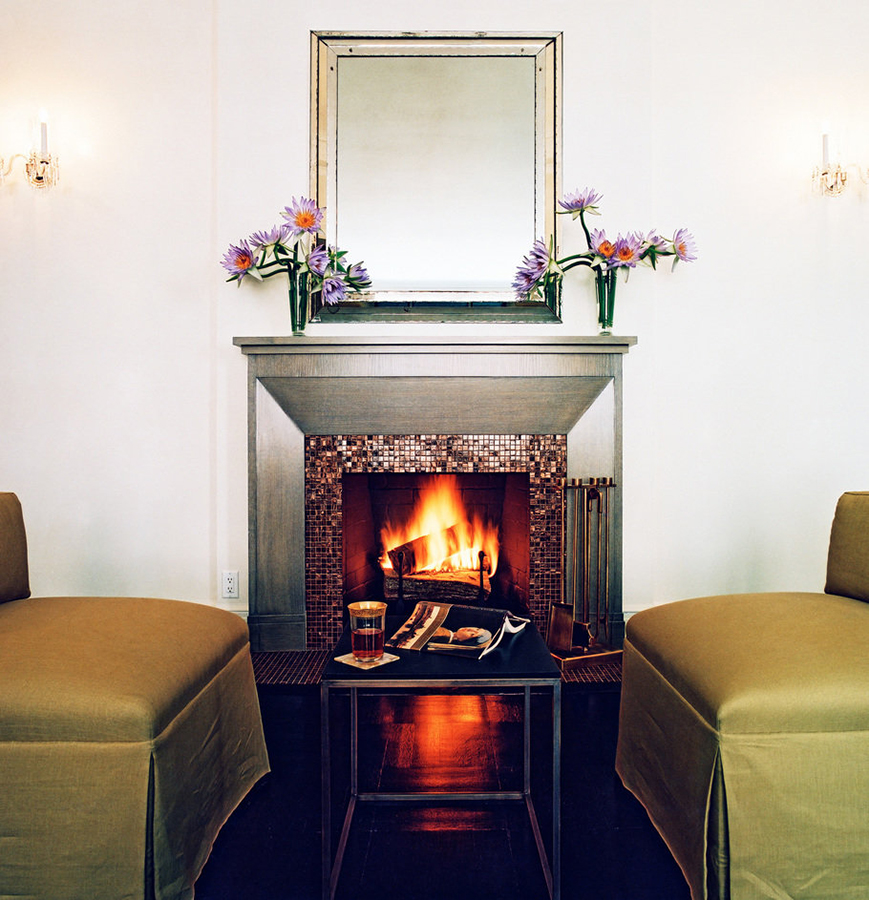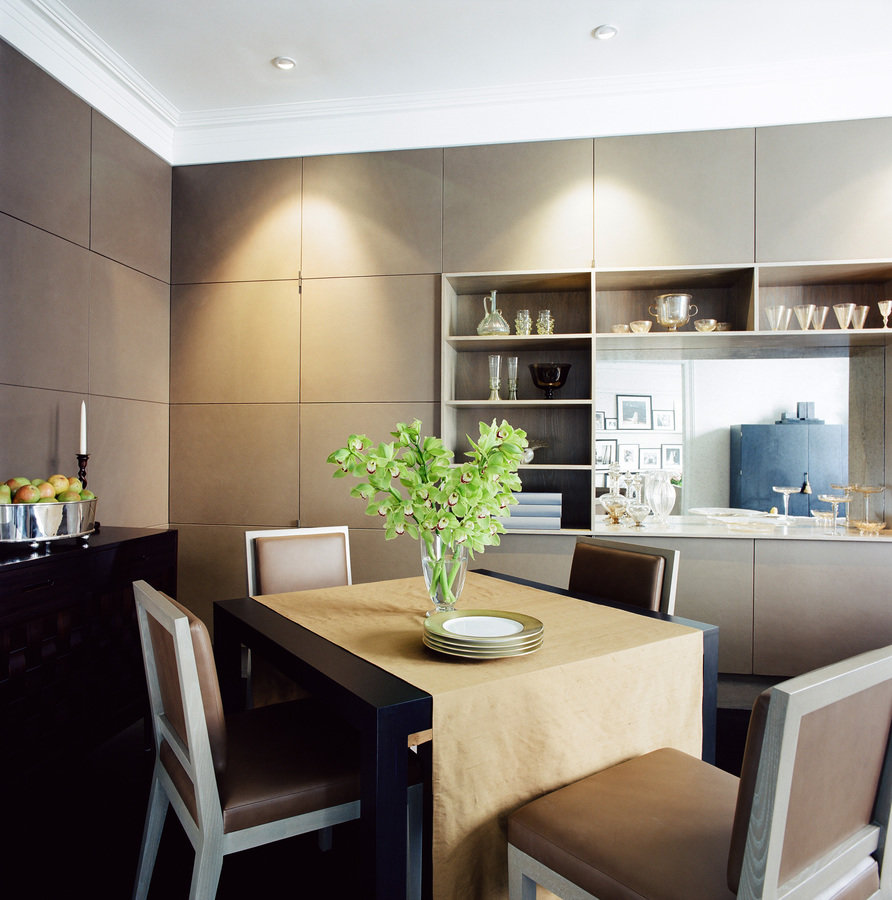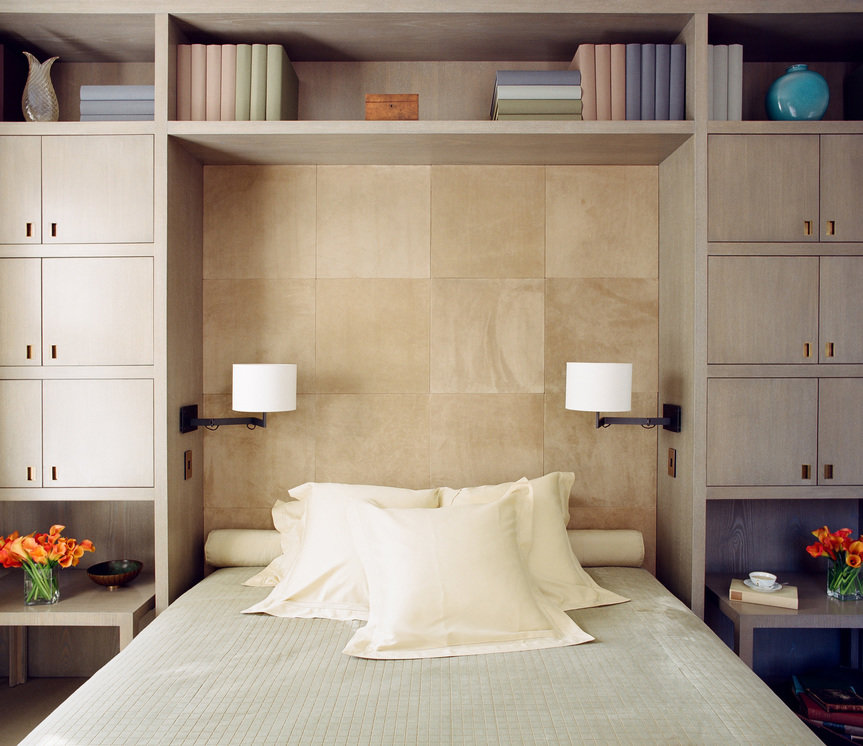 THIS APARTMENT IS LOCATED ON A PRIME BLOCK OF PARK AVENUE, IN AN ELEGANT BUILDING, DESIGNED BY ROUSE AND GLADSTONE IN 1917. SOON AFTER PURCHASING IT, THE CLIENTS HIRED MR FOR A RENOVATION. THE GOAL WAS TO CREATE A HOME THAT WAS MODERN AND SOPHISTICATED, WHILE PRESERVING THE PREWAR DETAILS.
THE MAIN CHALLENGE WAS THAT THE APARTMENT'S LAYOUT WAS NOT STRAIGHTFORWARD AND MOVEMENT THROUGHOUT WAS FAR FROM FLUID. TO ADDRESS THIS, THE SPACE BETWEEN THE LIVING AND DINING ROOMS WAS OPENED UP. IMMEDIATELY, THIS BROUGHT ABOUT A MORE UNINTERRUPTED FLOW. WHILE COMFORTABLE AND FUNCTIONAL, THE PUBLIC ROOMS WERE SPARSELY FURNISHED TO ALLOW FOR ENTERTAINING. THE DINING ROOM TABLE CAN BE ADJUSTED TO ACCOMMODATE FOUR PEOPLE OR FOURTEEN. BUILT-IN CABINETRY IN STAINED OAK ALLOWS FOR STORAGE THROUGHOUT.
BEYOND THE GOLDEN, MEXICAN ONYX ENTRY HALL, THE APARTMENT HAS DARK WOOD FLOORS AND CREAM-COLORED VENETIAN PLASTER WALLS WHICH PROVIDE A RICH BACKDROP FOR A FURNISHINGS PALETTE IN MUTED SHADES OF KHAKI AND GREEN. INSIDE THE PRIMARY SUITE, WHICH LIKE THE APARTMENT'S THREE OTHER BEDROOMS, HAS A VIEW OF PARK AVENUE, THE FEEL IS SERENE AND LUXURIOUS WITH A SUEDE PANELED HEADBOARD, SILK CURTAINS, A MIRROR-WALLED BATHROOM WITH CRYSTAL CHANDELIERS AND BRONZED FAUCETS.
OVERALL, DESPITE THE OPULENCE, THE APARTMENT IS A PRACTICAL AND FUNCTIONAL DWELLING PLACE.
PHOTOS: MATTIHAS PETRUS SCHALLER