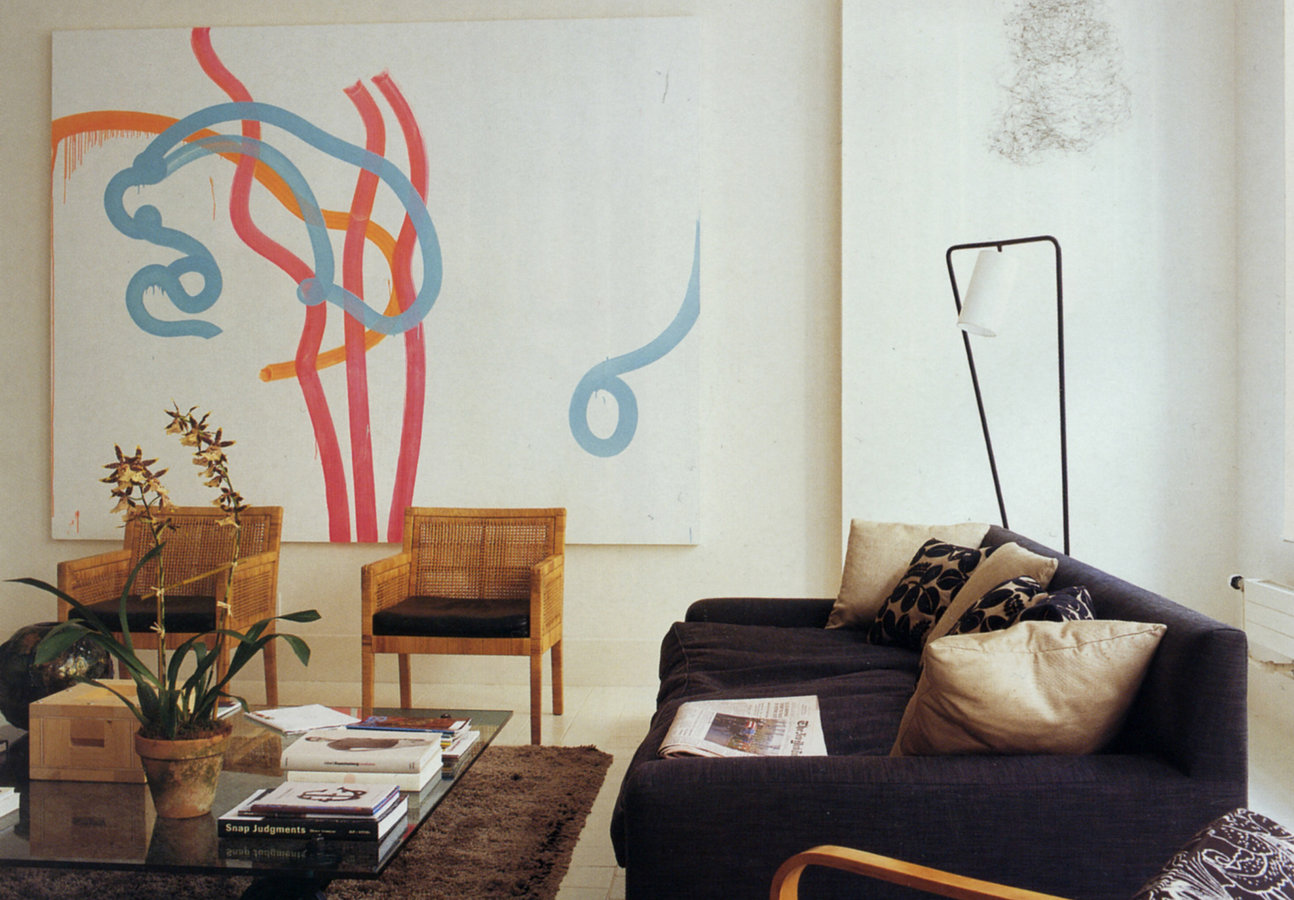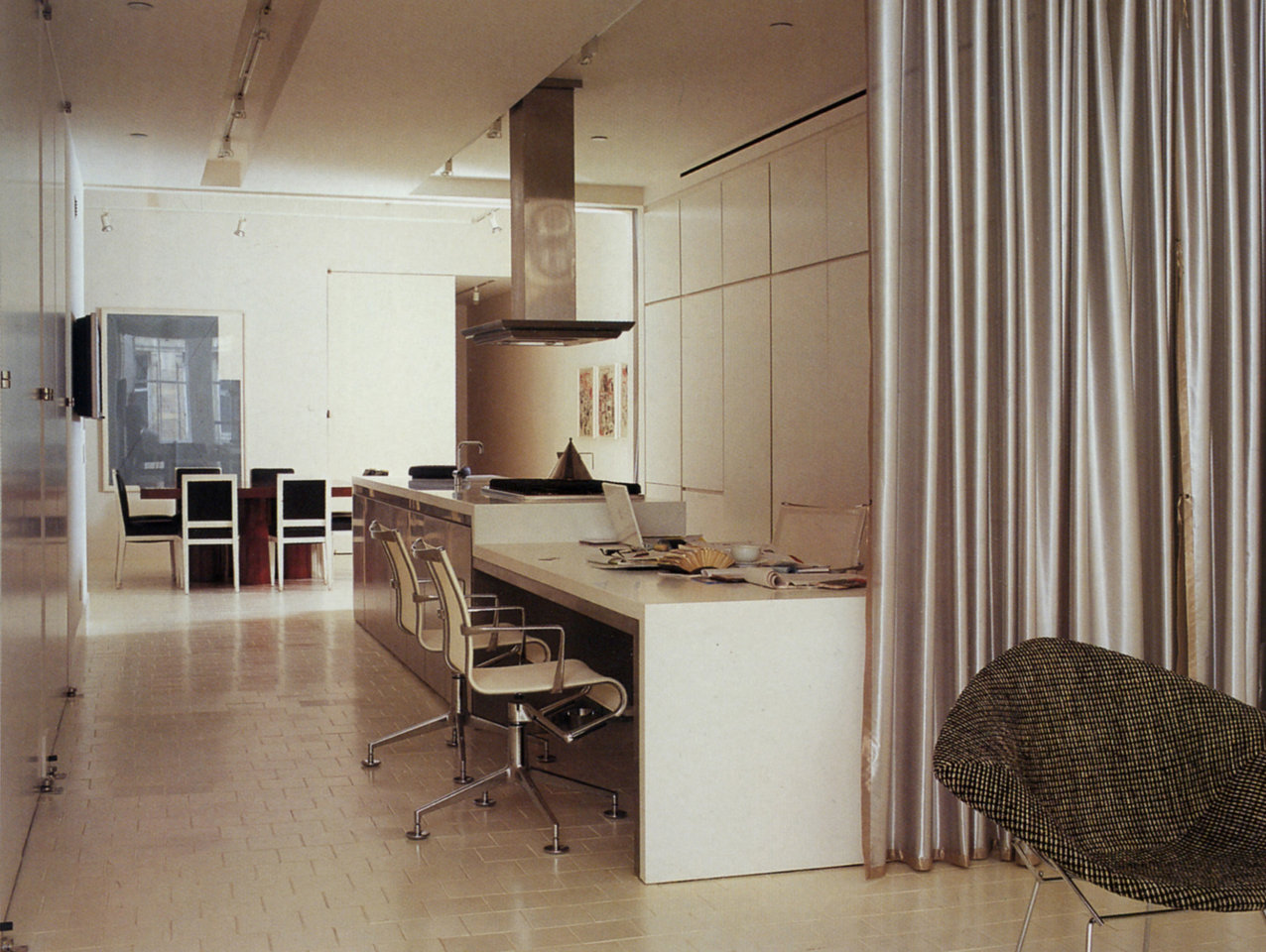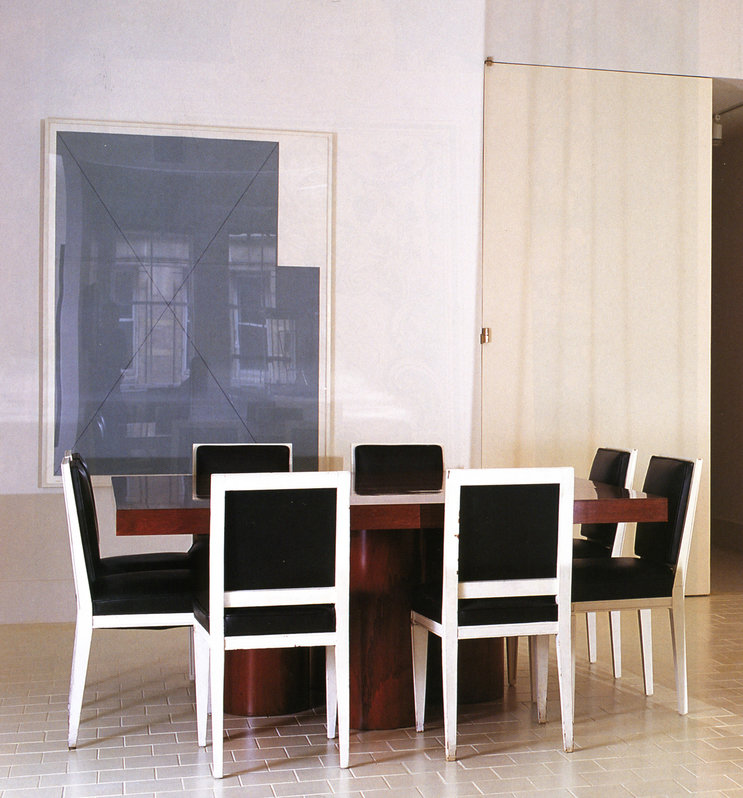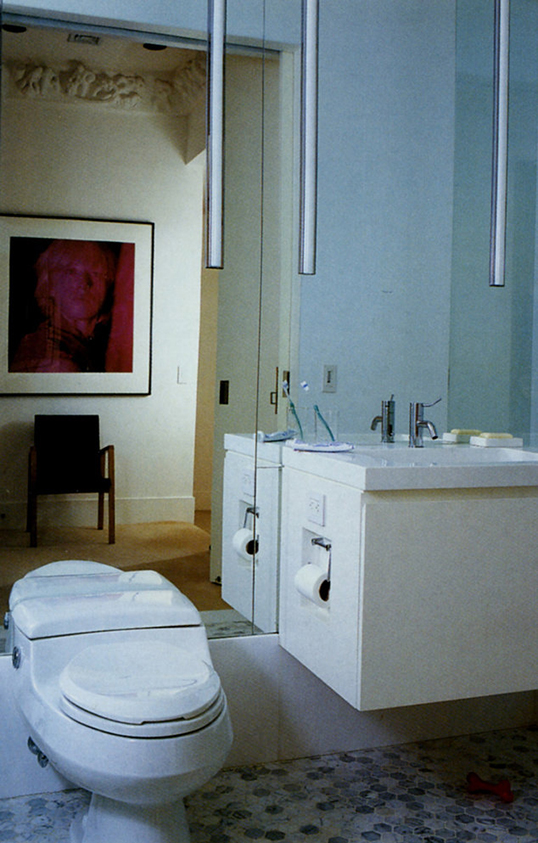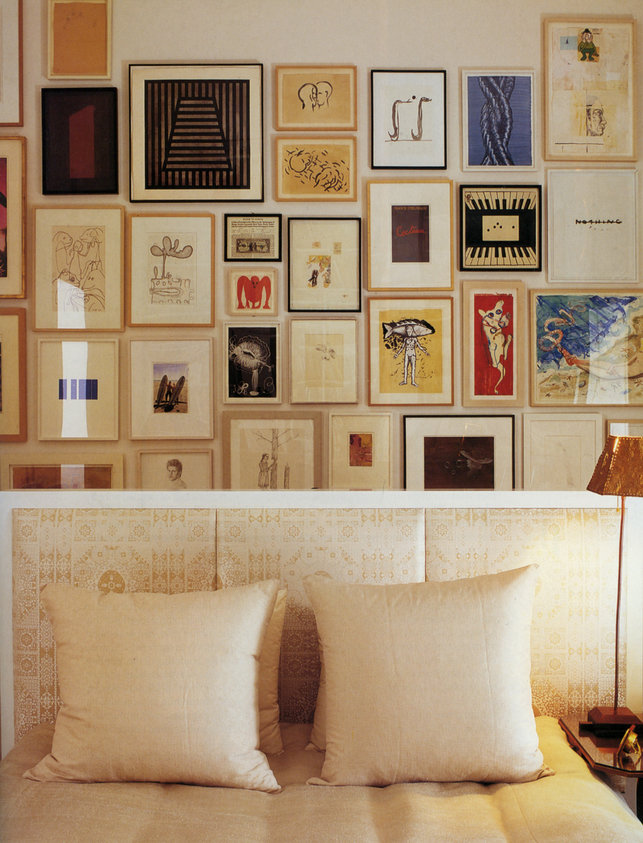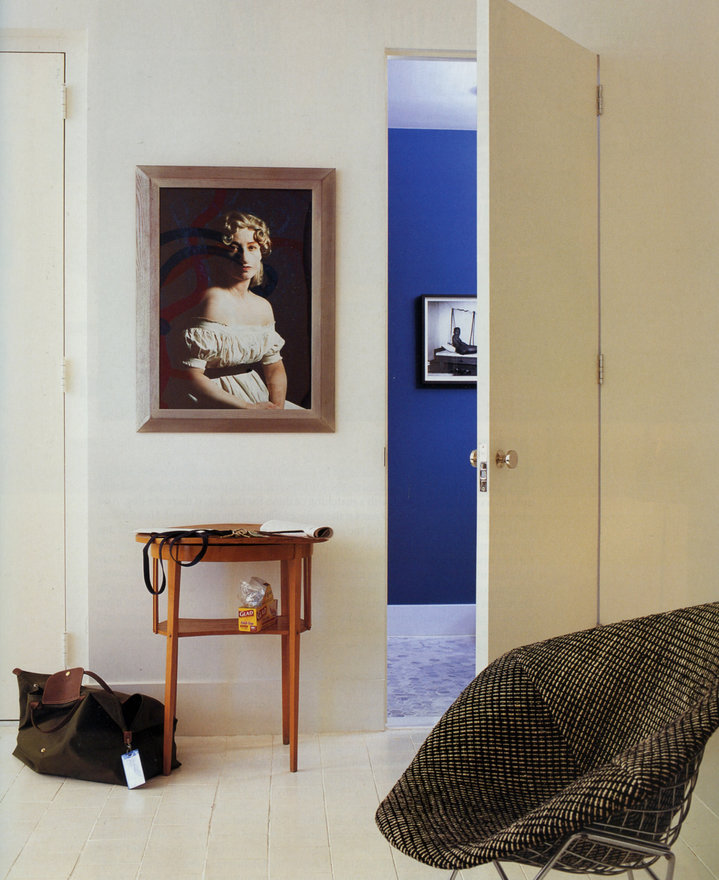 THIS PROJECT WAS FOR A REPEAT CLIENT, FOR A REPEAT SPACE. THIS CLIENT, AN ART CONSULTANT, HAD HIRED MR TWICE BEFORE TO REMODEL THE SPACE, WHICH IS LOCATED IN A FIVE-STORY FORMER FACTORY BUILDING. THIS TIME, SHE SET OUT TO CREATE A TRUE LIVE-WORK ENVIRONMENT, PRECIPITATING A THIRD REMODEL OF THE HOME IN WHICH SHE HAD BEEN LIVING SINCE THE LATE 1970S.
AS WITH MANY LOFT SPACES, THIS ONE HAS VERY LARGE WINDOWS IN THE FRONT AND BACK, BUT THE SPACE IN THE CENTER GETS VERY LITTLE NATURAL LIGHT. TO OPEN UP AND BRIGHTEN THE ENTIRE SPACE, SEVERAL WALLS WERE REMOVED SO DAYLIGHT COULD REACH FURTHER IN. THIS PLANNING ALSO ALLOWED VIEWING TOWARD NATURALLY LIT AREAS FROM ANYWHERE WITHIN. IN THE MIDDLE OF THE LOFT, THE KITCHEN DOUBLES AS A WORK/OFFICE SPACE WITH METALLIC CURTAINS ON A TRACK, THAT CAN BE DRAWN SHUT TO VISUALLY CONTAIN THE CLUTTER WHEN THE CLIENT HAS GUESTS. TWO BEDROOMS WERE COMBINED INTO ONE LARGER PRIMARY BEDROOM WITH A FLOATING BED, A LIBRARY, AND A SALON-STYLE ART WALL.
MR'S MAIN FOCUS FOR THIS PROJECT WAS TO CREATE A BEAUTIFUL SETTING FOR THE CLIENT'S OUTSTANDING ART COLLECTION WHICH INCLUDES A CINDY SHERMAN SELF-PORTRAIT IN THE ENTRY AND A ROBERT MANGOLD IN THE DINING ROOM. A MASSIVE SUE WILLIAMS CANVAS DOMINATES THE LIVING ROOM WALL. IN THE DRESSING ROOM, A COMMISSIONED TOM OTTERNESS WALL FRIEZE FEATURING A BATTLE OF THE SEXES HANGS LIKE A CORNICE ABOVE THE CLOSET DOORS.
OVERALL, THE PROJECT IS A TRUE EXPRESSION OF THE PERSONALITY OF THE OWNER, AND THE WORK THAT WAS DONE, REPRESENTS THE BEST POSSIBLE COLLABORATIVE SPIRIT.
PHOTOS: ERIC BOMAN