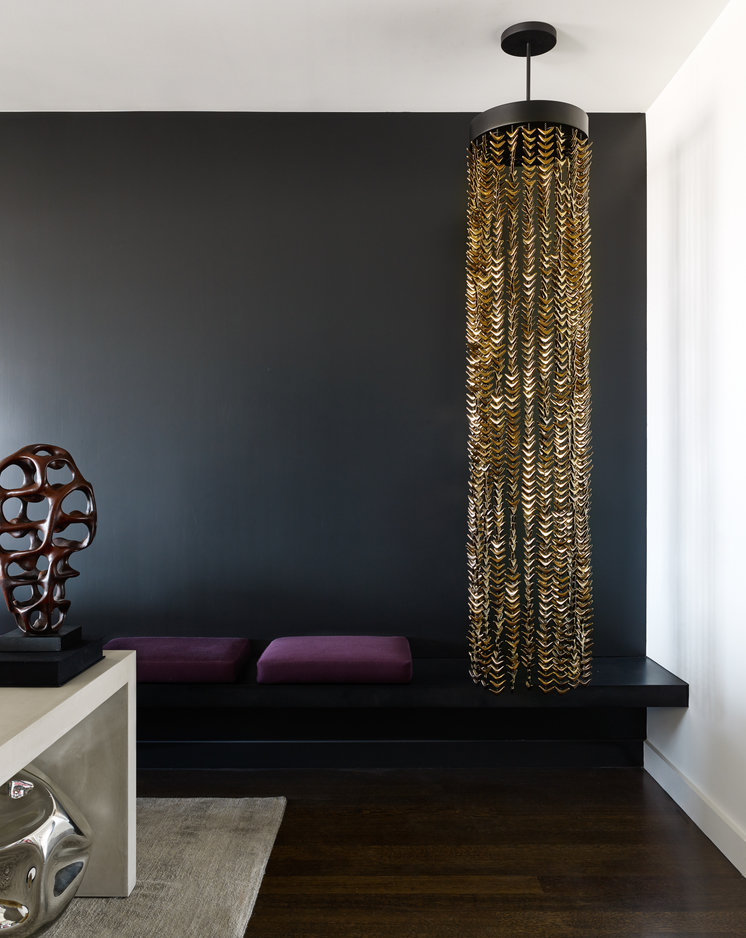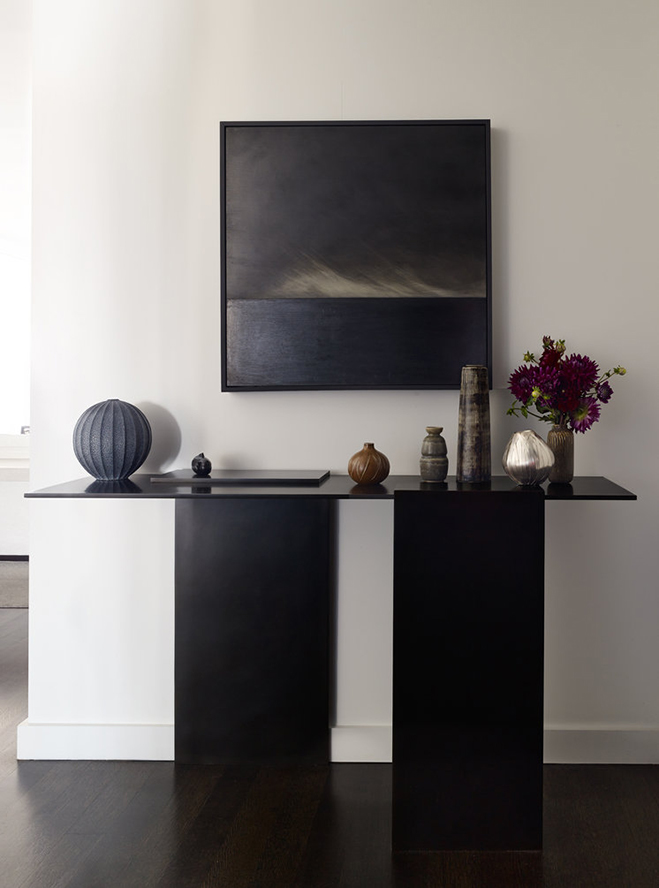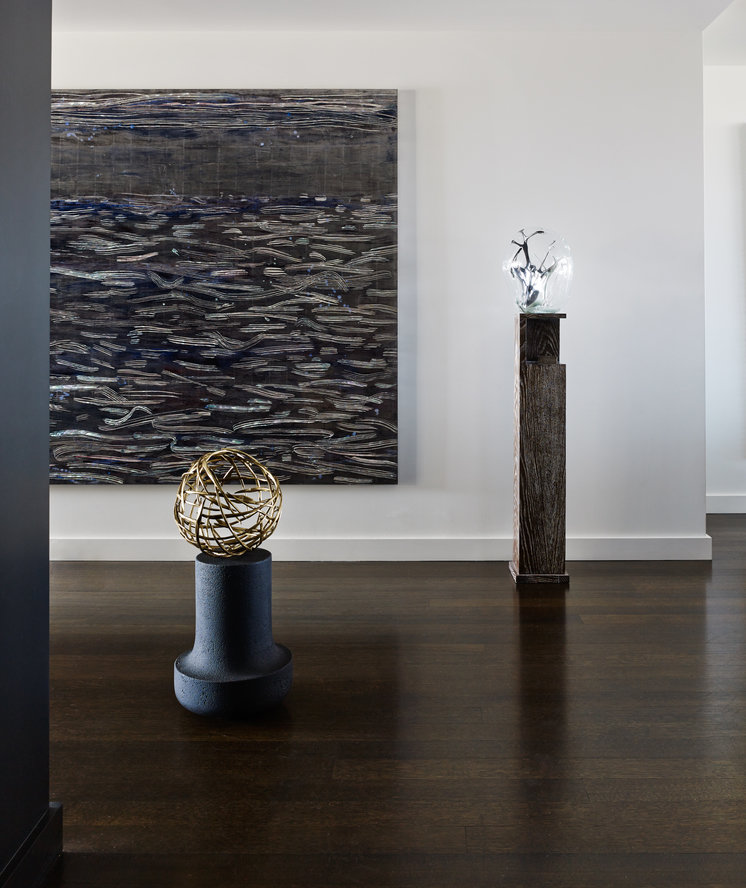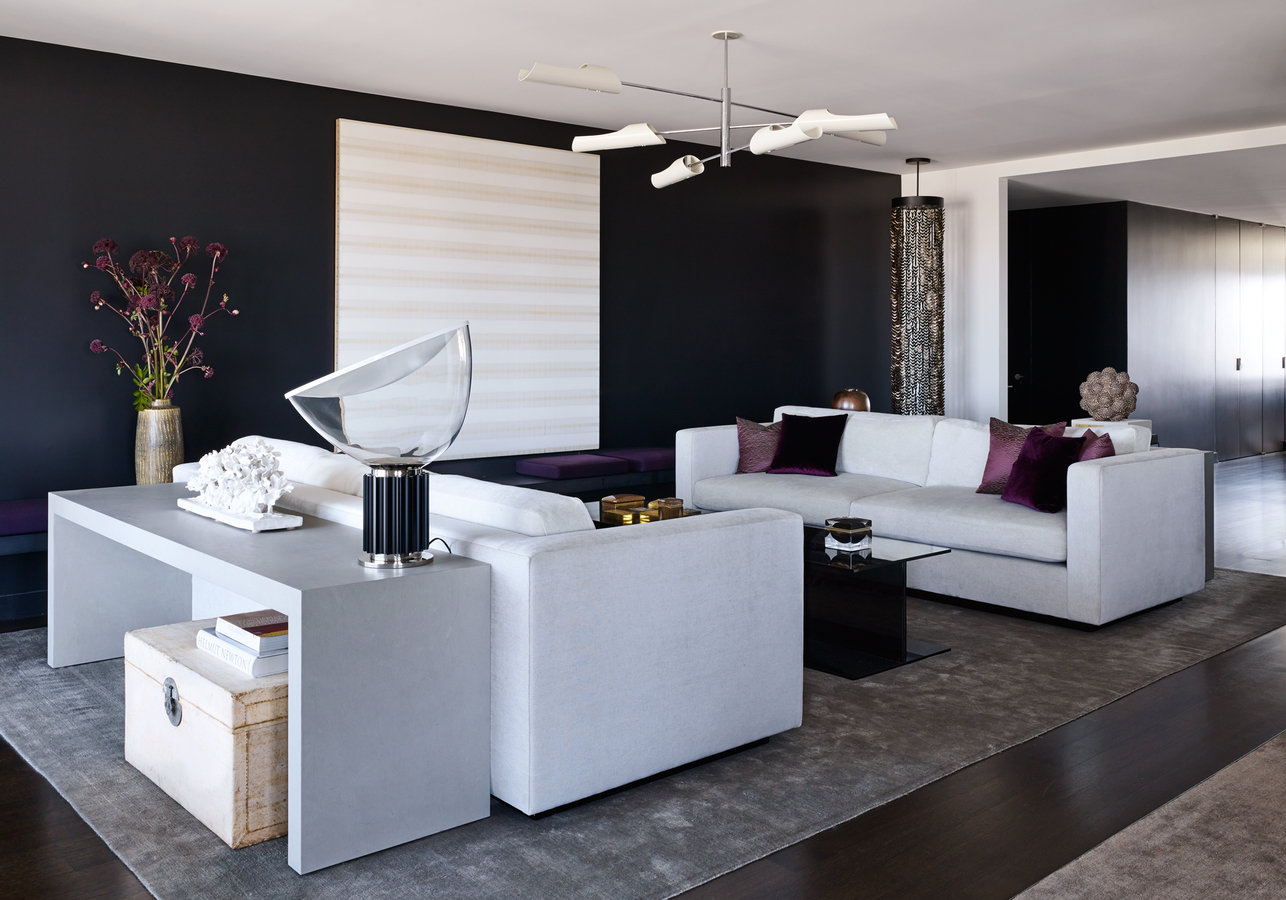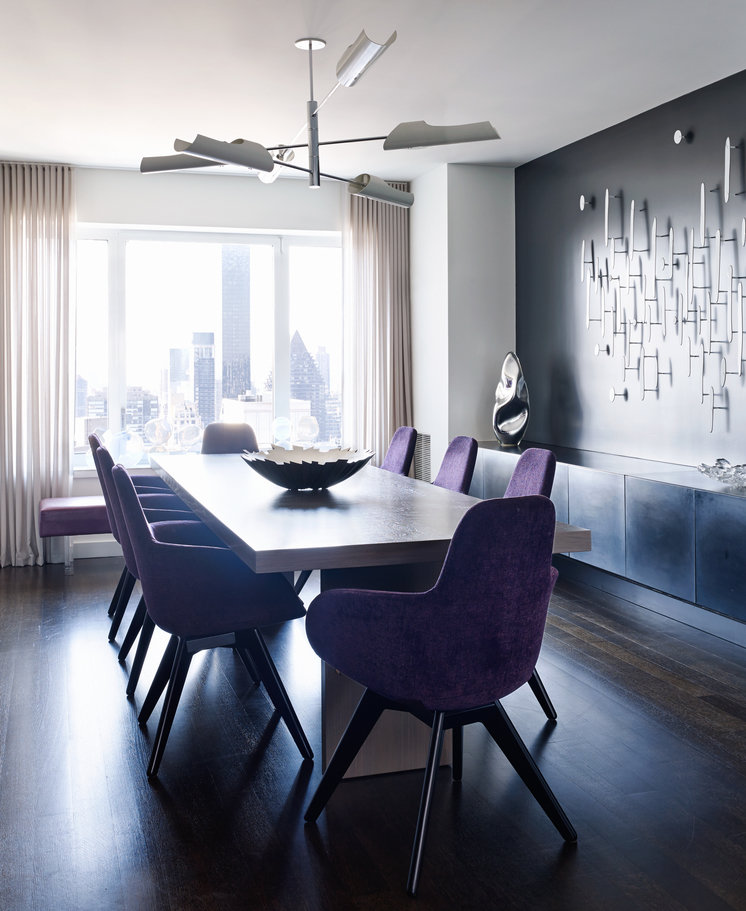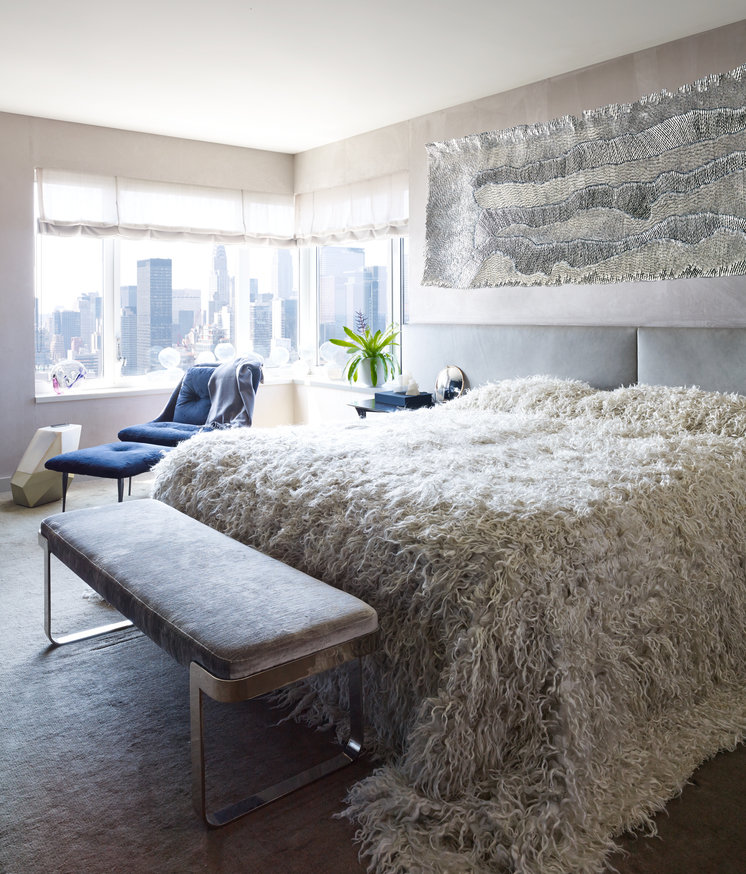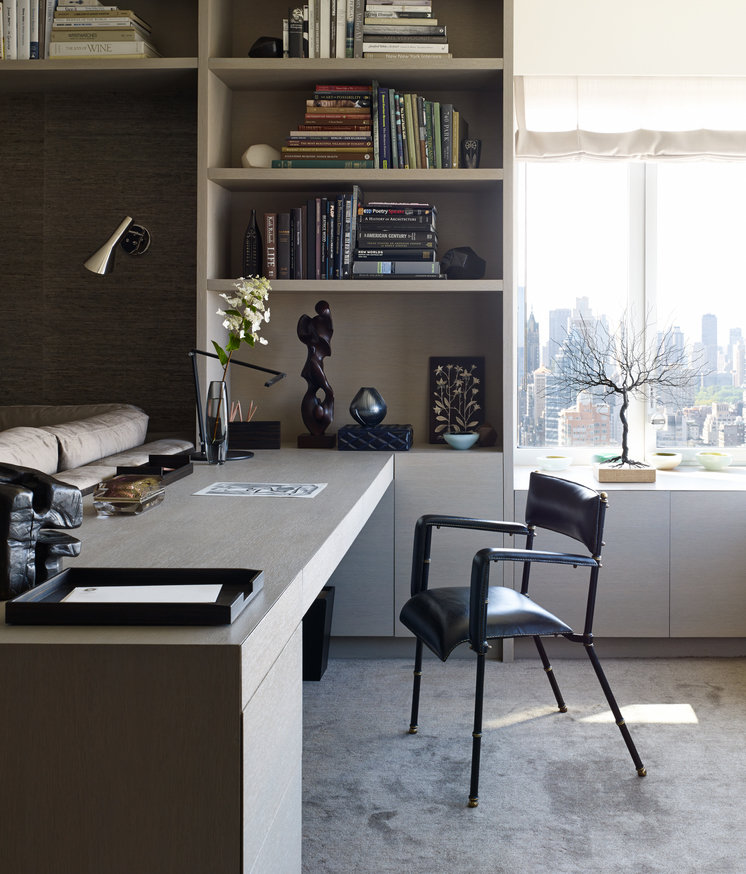 THIS APARTMENT ON A HIGH FLOOR IN A NONDESCRIPT 1970S BUILDING NEAR MANHATTAN'S EAST RIVER HAS SPECTACULAR VIEWS AND A PRIME LOCATION, BUT THE BOXY ARCHITECTURE LACKED REFINEMENT. A GUT RENOVATION WAS IN ORDER. THE LAYOUT WAS OPENED UP BY REMOVING AS MANY WALLS AS POSSIBLE BETWEEN THE KITCHEN, THE DINING ROOM, AND THE LIVING ROOM. IN ADDITION, EVERYTHING FROM THE EXTERIOR TERRACE FINISHES TO INTERIOR CUSTOM WINE STORAGE, TWO BATHROOMS AND A POWDER ROOM WAS UPGRADED.
THE MOST EFFECTIVE ALTERATION WAS THE SIMPLEST AND LEAST COSTLY ONE. SELECT WALLS WERE PAINTED MATTE BLACK, CONTRASTING WITH OTHER SURFACES IN BRIGHT WHITE. THIS VISUAL TRICK MADE THE DARK WALLS APPEAR TO RECEDE OR EVEN DISAPPEAR, ALLOWING THE TRUE READING OF THE SPACES TO BE MORE AMBIGUOUS.
IN FURNISHING THE APARTMENT, MR WORKED WITH THE CLIENT TO ASSEMBLE A WELL-EDITED COLLECTION OF FURNITURE, ART, AND ACCESSORIES: SILK AREA RUGS, CLASSIC SOFAS, LIMESTONE CONSOLES, AND A LONG BLACK FLOATING BENCH WITH SILK VELVET CUSHIONS. AS A FINAL TOUCH, THE SCULPTOR PAMELA SUNDAY WAS COMMISSIONED TO CREATE A LIGHT FIXTURE FOR THE LIVING ROOM. SHE CREATED A FANTASTICAL CERAMIC PIECE FEATURING A CASCADING STREAM OF GOLDEN FISH. IT HANGS IN A CORNER, PERFECTLY SILHOUETTED AT THE INTERSECTION OF WHITE AND BLACK.
PHOTOS: BJÖRN WALLANDER