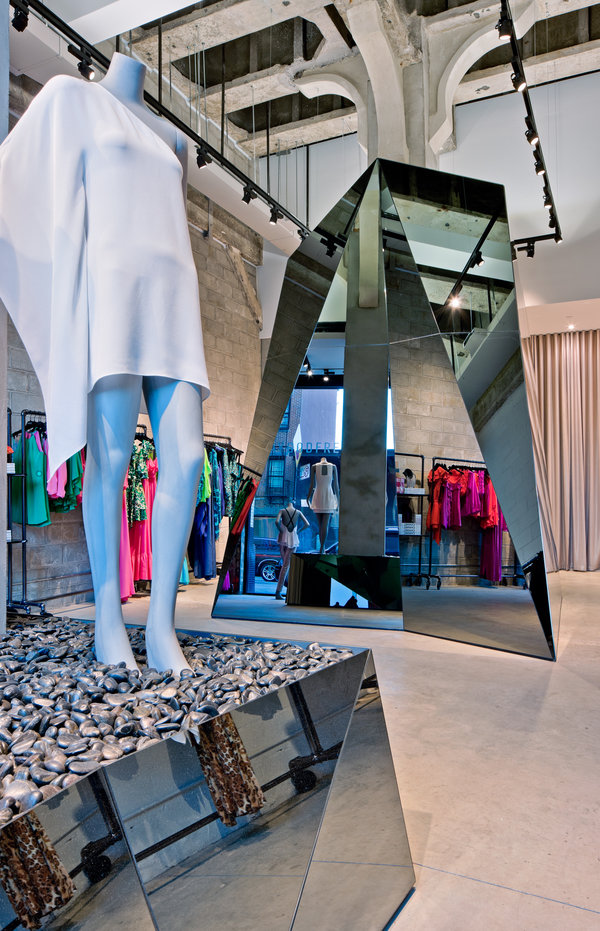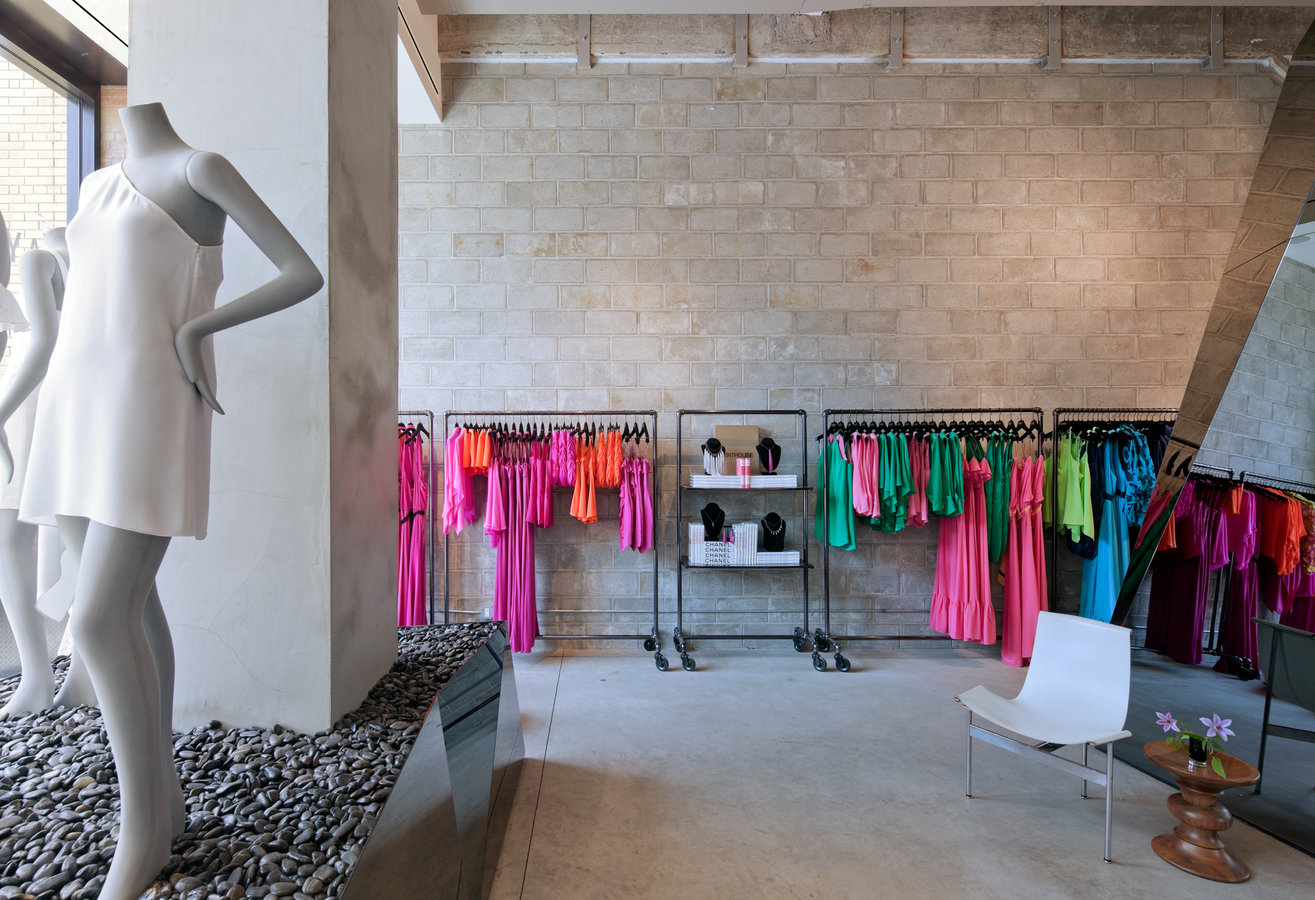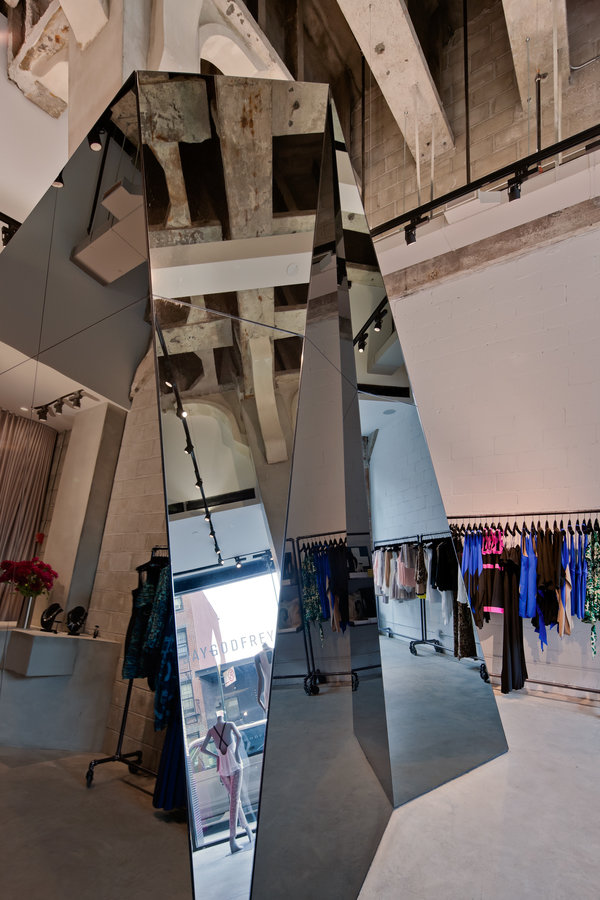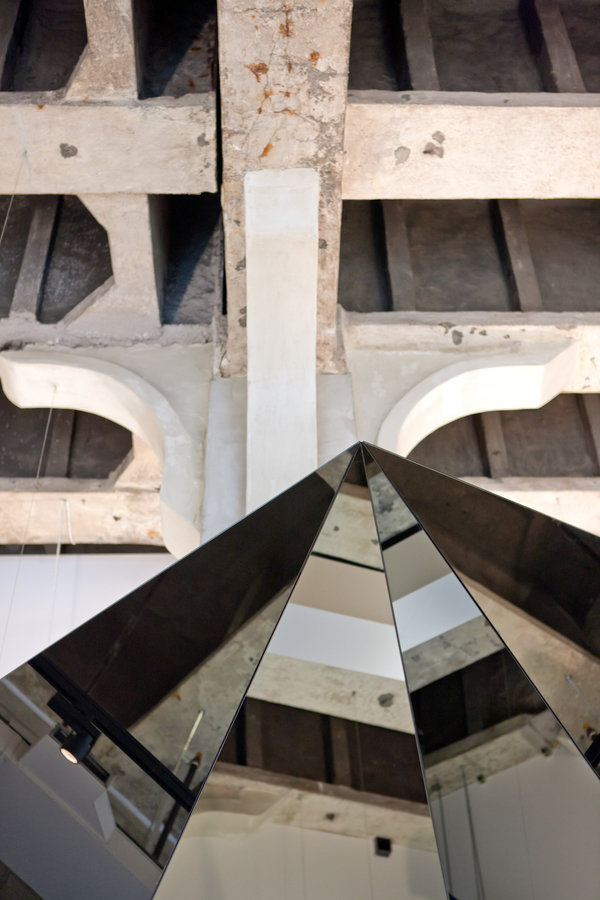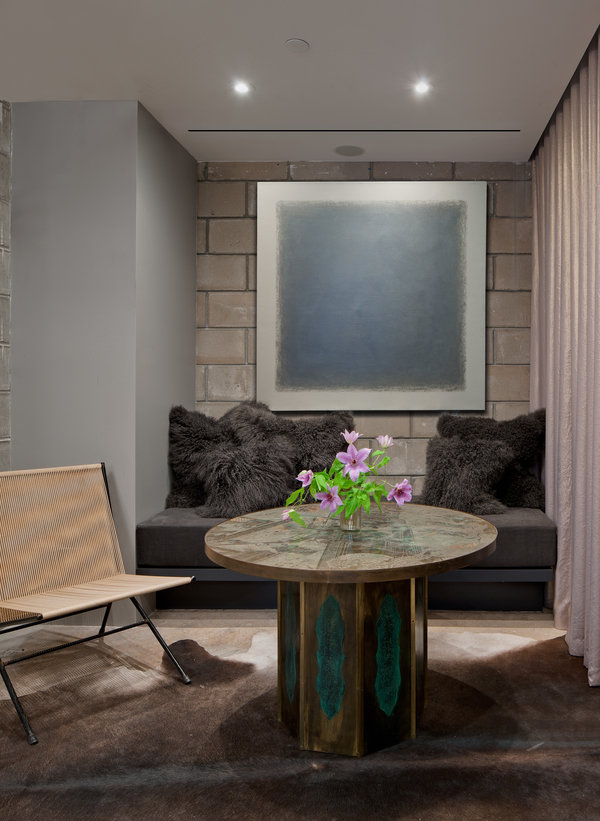 MR WAS HIRED TO CREATE FASHION DESIGNER JAY GODFREY'S FIRST STORE, LOCATED IN A RETAIL SPACE UNDER THE HIGHLINE, IN MANHATTAN'S MEATPACKING DISTRICT. THE IDEA WAS TO MAINTAIN THE RAW, INDUSTRIAL ELEMENTS OF THE SPACE IN ORDER TO CONTRAST WITH THE BRAND'S FEMININE, BRIGHTLY COLORED CLOTHING.
THE SPACE KEPT THE 14' CEILINGS OPEN TO THE UNDERSIDE OF THE ORIGINAL HIGHLINE STRUCTURE, ALLOWING FOR A PIECE OF THE NEIGHBORHOOD'S ARCHITECTURAL HISTORY TO PLAY A PART IN THE FINISHED DESIGN. A PRISM-LIKE MIRRORED VOLUME HOUSING THE CHANGING ROOM WAS CREATED AT THE CENTER OF THE SPACE AROUND THE MAIN CONCRETE AND STEEL COLUMN. A SECOND SCULPTURAL MIRRORED SHAPE, LOCATED JUST PAST THE ENTRY, WAS BUILT LOW AND SERVED AS A DISPLAY PODIUM, WITH MANNEQUINS STANDING IN A BED OF BLACK POLISHED PEBBLES.
AT THE REAR OF THE STORE, A FLOOR-TO-CEILING CURTAIN DIVIDES THE MAIN SALES FLOOR FROM A SECOND LEVEL SPACE WHERE A VIP FITTING ROOM AND SEATING AREA ARE LOCATED, ALONG WITH BACK-OF-HOUSE. A NEW, DROPPED CEILING WAS ADDED HERE TO GIVE THE ROOM A MORE INTIMATE FEELING. FURNISHINGS THROUGHOUT THE STORE ARE SPARSE, GIVING THE OVERALL SPACE A SENSE OF OPENNESS AND AIRINESS.
PHOTOS: ANTON KISSELGOFF