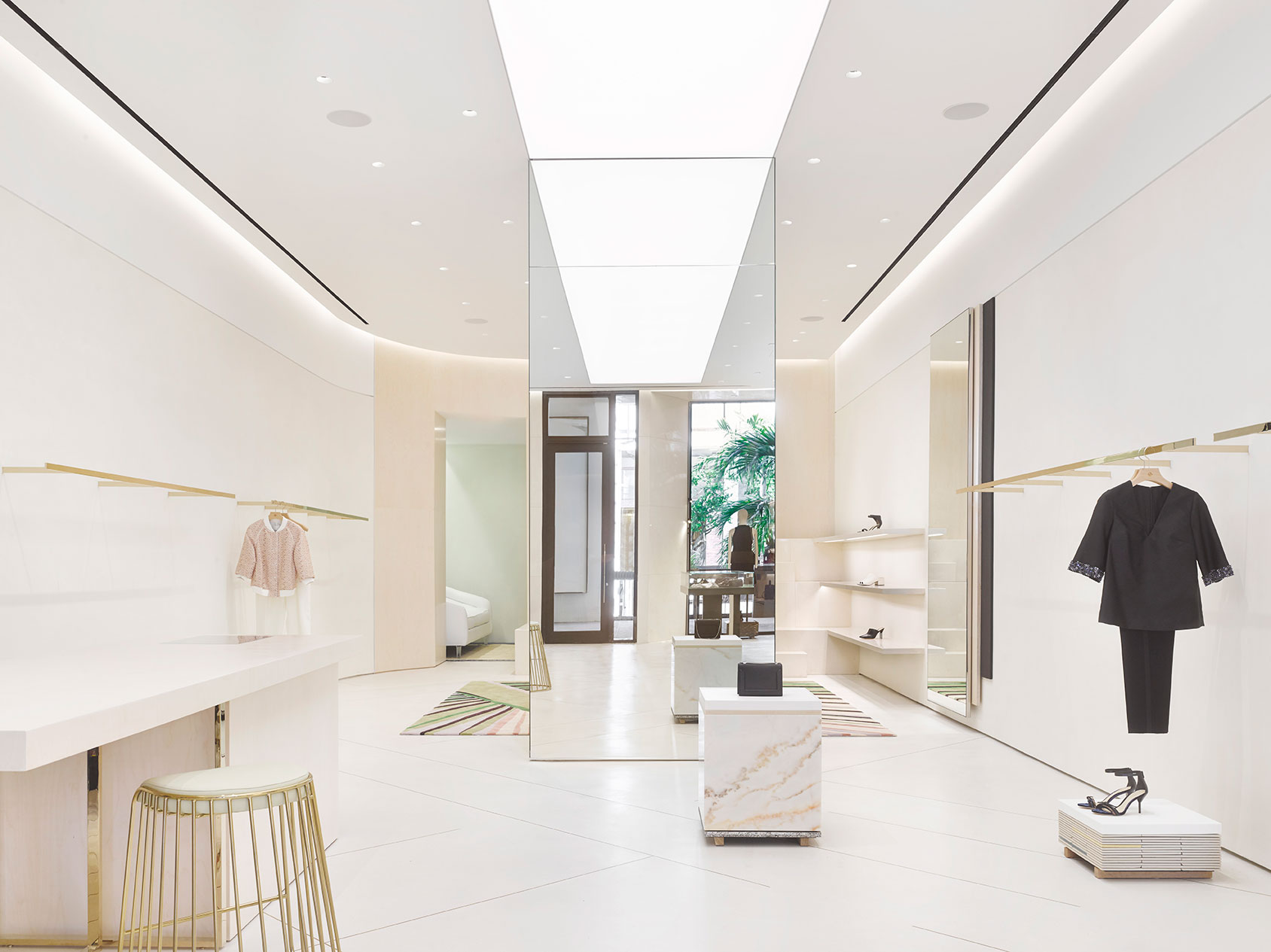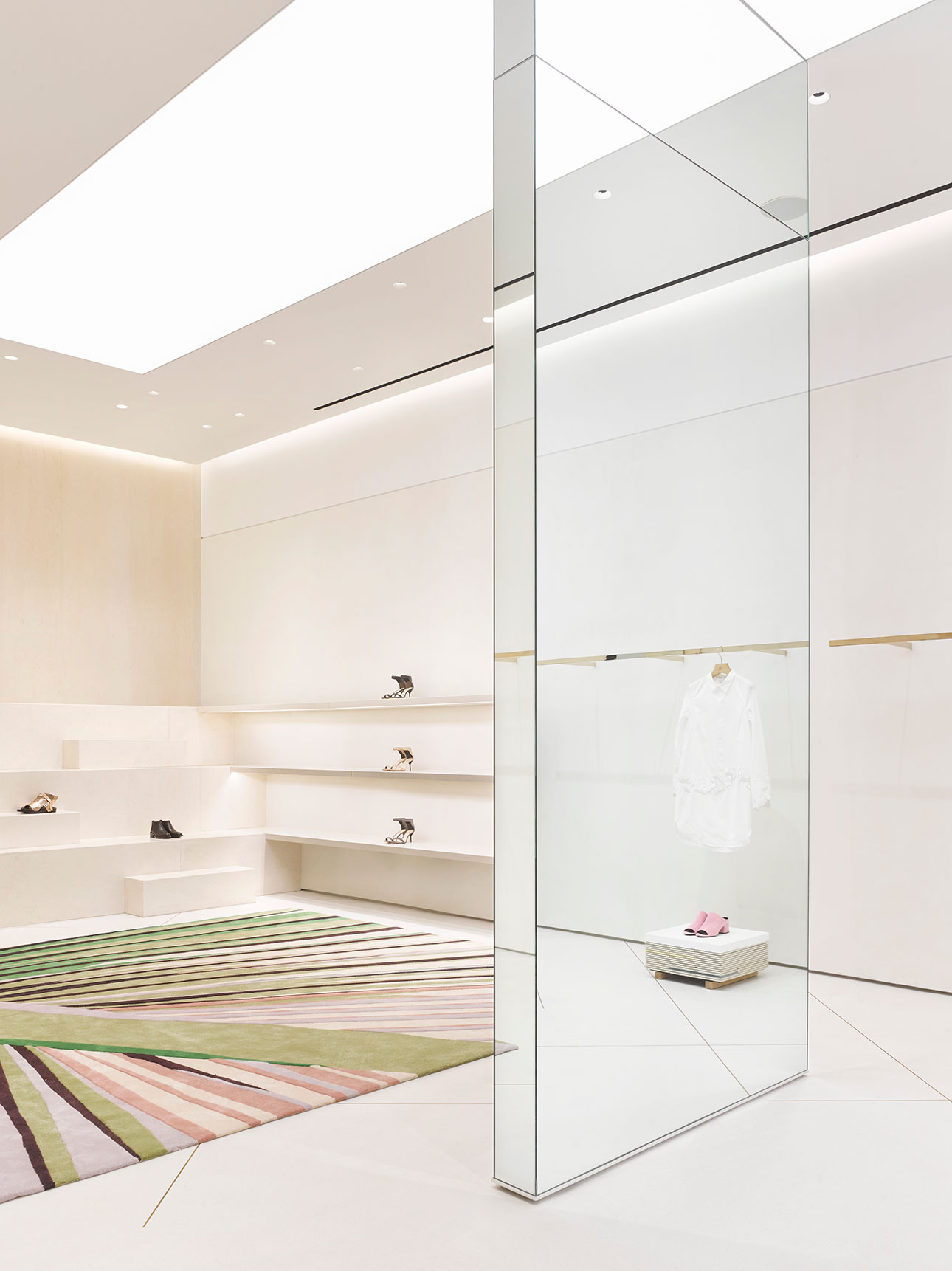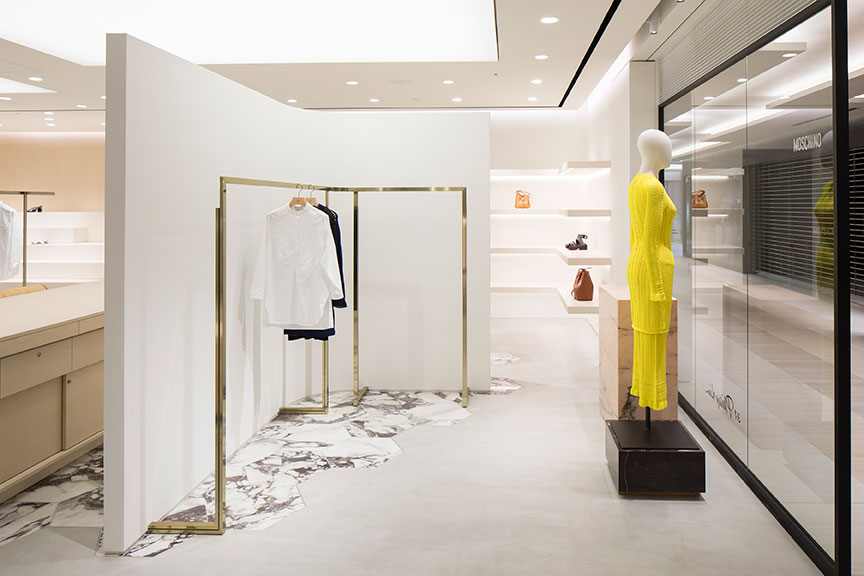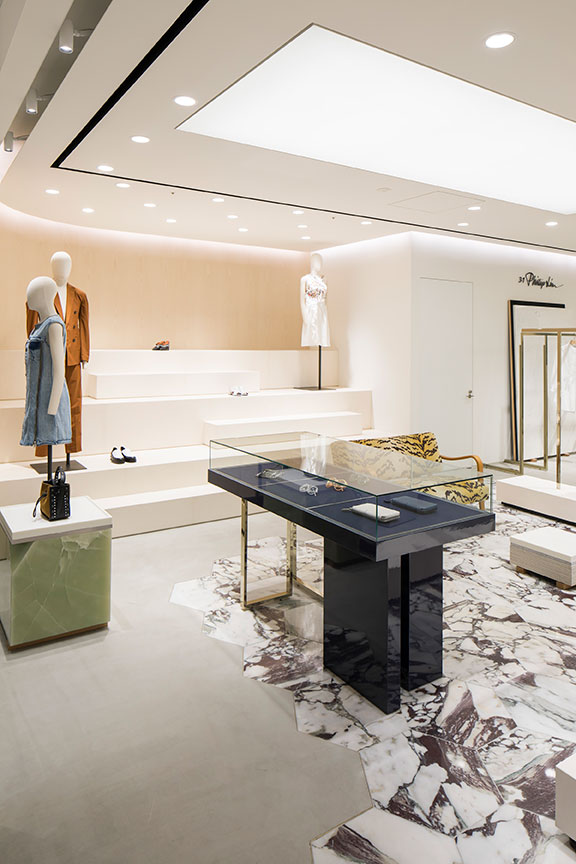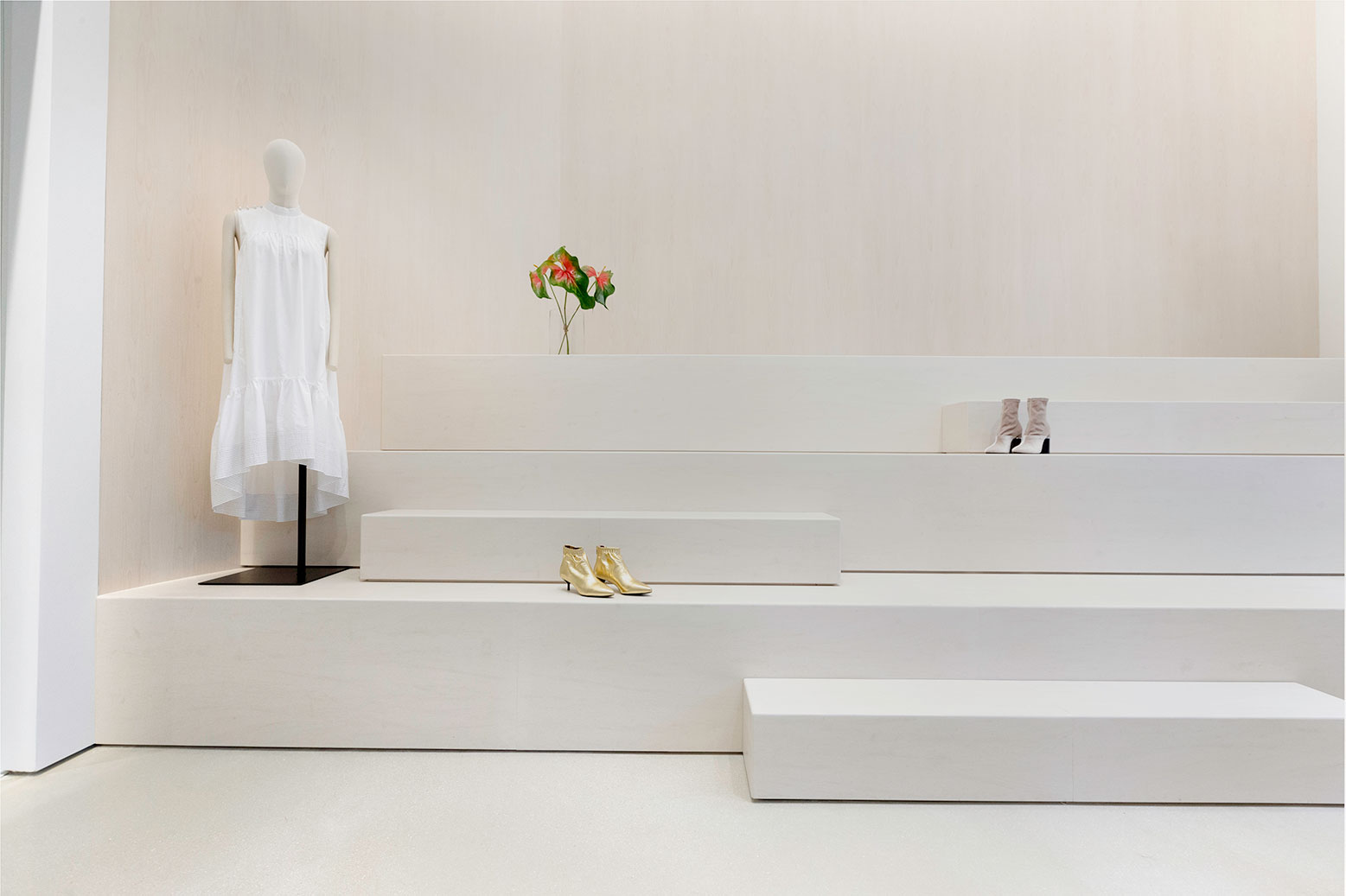 MR WAS FIRST APPROACHED BY THE 3.1 PHILLIP LIM TEAM IN 2014 TO DESIGN THEIR NEW MIAMI STORE, TO BE LOCATED IN AN 1800 SQUARE FOOT SPACE ON COLLINS AVENUE IN THE BAL HARBOUR SHOPS. JOINING A GROUP OF UPSCALE RETAILERS IN FASHION, BEAUTY AND LIFESTYLE, THE COMPANY WAS PROVIDED WITH AN OPPORTUNITY TO HONE ITS BRAND IDENTITY IN A FRESH AND CLEAR WAY.
WORKING CLOSELY WITH PHILLIP HIMSELF, MR SET OUT TO EVOLVE THE EXISTING STORE CONCEPT, FOCUSING ON WAYS TO DISTINGUISH THE RETAIL ENVIRONMENT. A SELECTION OF MATERIALS WAS EMPLOYED THAT COMPLIMENTED THE MODERN, MINIMALIST AESTHETIC OF THE BRAND. IN ADDITION, NEW FIXTURES WERE DESIGNED, AND STORE LAYOUTS AND LIGHTING WERE COMPLETELY REINVENTED. AS A FINAL LAYER, THE DESIGN WAS INFUSED WITH SOME LOCAL HERITAGE INCLUDING RATTAN SEATING AND A CUSTOM-DESIGNED PALM FROND PATTERNED RUG.
IN THE MONTHS THAT FOLLOWED, MR DESIGNED LOCATIONS IN KYOTO, GINZA, PARIS AND WAIKIKI, AND OVER THE NEXT THREE YEARS, COMPLETED A TOTAL OF FIFTEEN ADDITIONAL STORES.
PHOTOS: 3.1 PHILLIP LIM